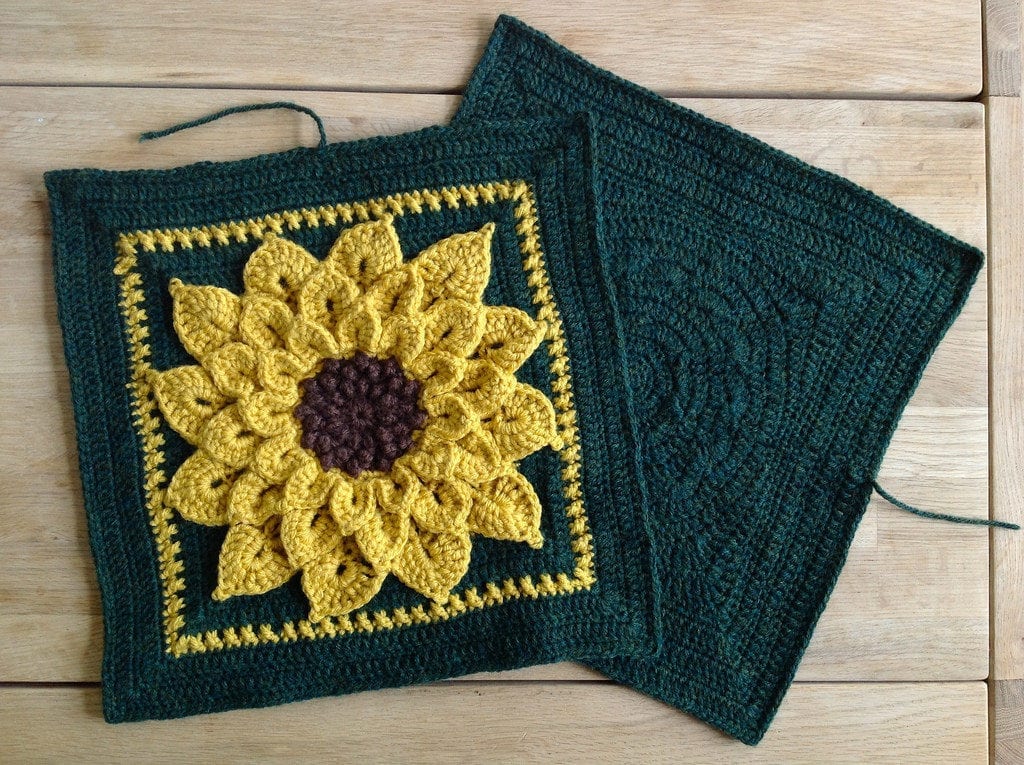 Yellow sunflower on the green pillow, this my favorite flower and solid soft square as a back. Perfect simply design.
[spider_facebook id="1″]
SAVE THIS PATTERN ON YOUR CROCHET PINTEREST BOARD
Pillow and a Squared Circle – Crochet Sunflower – the free pattern is here. Here is the full post in our Facebook group.
Advertisements