Chickens and Easter, it's a match made in heaven. Here are some chicken-themed amigurumi patterns for your cluck-cluck enjoyment. They are useful little accessories with the cuteness factor turned up past 11. They are also very amusing, so that you can add a funny touch to your table or kitchen.
Red Rooster Tea Cozy Free Crochet Pattern
If you use a traditional teapot, a cozy is a great idea to keep you tea warm and drinkable for a longer time. However, traditional cozies are just cloth bells that sit over the pot. Why not snazz up your teatime with this Red Rooster cozy, and enjoy your tea by taste and visually?
Skills: Upper Beginner  Designer:  Birdlebee Williams Designs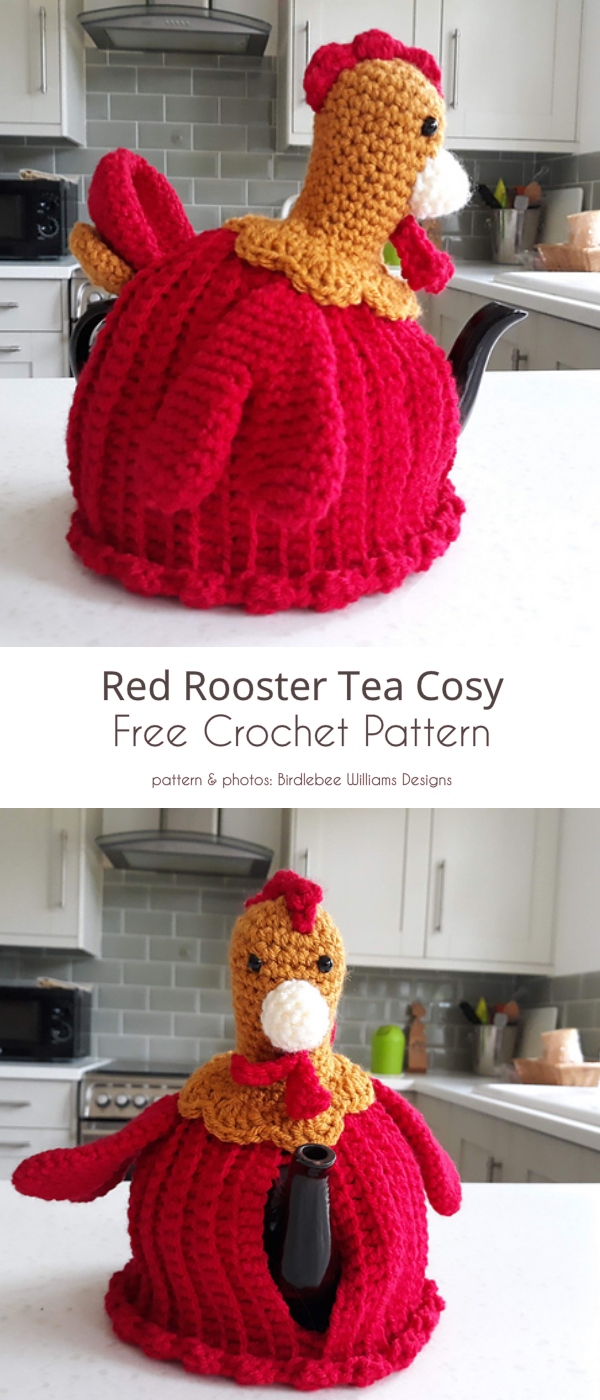 Eggstremely Cozy Set Free Crochet Pattern
Do you like soft-boiled eggs? Why not make these beautiful cozies to keep the eggs warm as you serve them? Also, you will add that playful touch to the table and your kids will get a kick out of them. This is a fun project that you could do with the kids themselves, and keep them interested in crocheting.
Advertisements



Skills: Easy     Designer:  Corinne Frieden
The full article about this pattern is here:
Advertisements

Charlie The Chick Free Crochet Pattern
Have you met Charlie already? Of course not, he just came into this world along with his adorable brothers and sisters. We bet you want these babies in your life for Easter! They have special cheering up powers. Joyful atmosphere guaranteed!
Chicken Kipje Amigurumi Free Pattern
The full article about this pattern is here:
Advertisements