Turn the cuteness dial up to 11 with these sweet sheep coasters.
Any family table will benefit from decoration with these almost excessively adorable sheep. Ideally, you'll make a set so that everyone can enjoy this cute "coastergurumi". It would also make a wonderful present for a housewarming or a summer visit with friends you haven't seen for a while. So, let's have a look at these funny sheep coaster free crochet patterns and see if you can Little Bo Peep you table to greatness.
Amelia the Sheep Coaster Free Crochet Pattern
Here is a cute sheep support for your mug. Indeed, Amelia will keep your tea warm and your table safe.
Skills:  Easy      Designer:  Gallimelmas e Imaginancias
The full article about this pattern is here:
Amelia the Sheep Coaster – visit the free EN pattern site here or on Ravelry. Yarn details from the first set of photos you will find here and here.
Advertisements

Petit Mouton Sheep Coaster Free Crochet Pattern
Mon mouton, mon mouton, how I love mon mouton! I love to crochet and enjoy them. Truly, this beautiful sheep will be a wonderful and fun accent on the table.
Skills:  Easy      Designer: Virginie KERNEL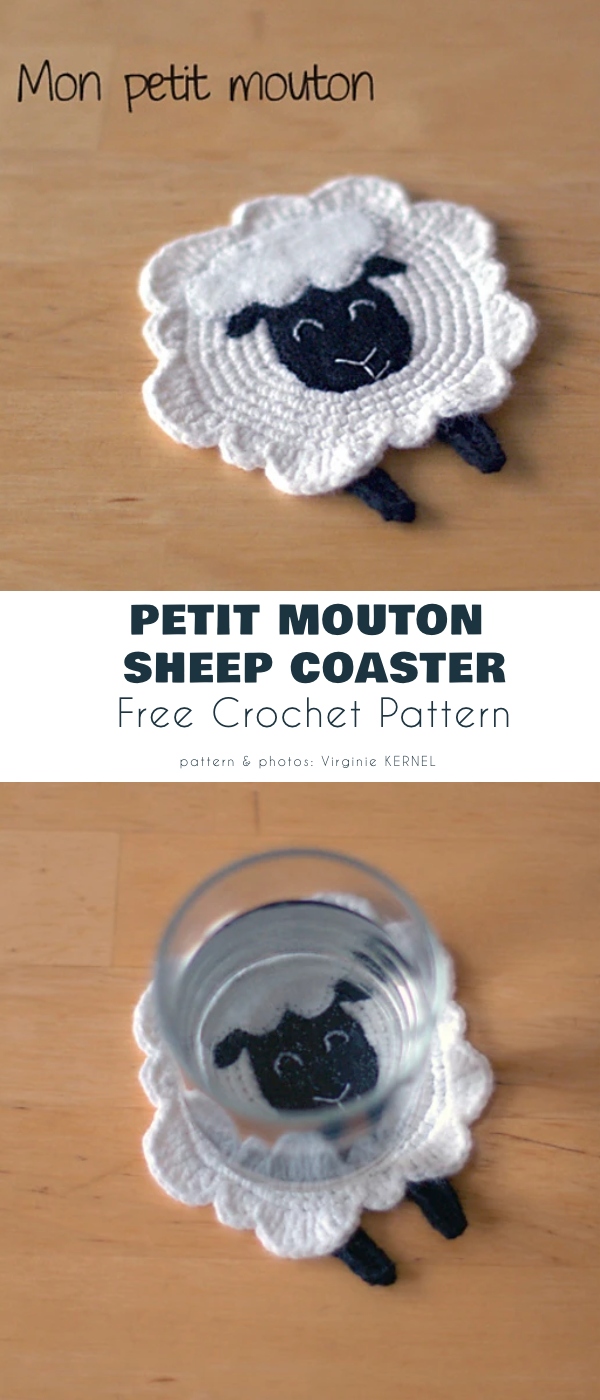 The full article about this pattern is here: