Gingerbread ornaments for Christmas trees are beautiful and traditional, but they have some downsides as well. They crumble, they're a bit of a pain to make, and tend to get eaten at the most inopportune moments. What if you could crochet them, and make them last? Well, here are some patterns for Gingerbread Hearts and gingerbread men that look just like the real thing, but are fun, easy to make and are great for using up the odd bits of stashed yarn that you keep, because they are too long to throw away but are too short to do anything with. A link to the free pattern is below photos.
Gingerbread Heart Ornaments Free Crochet Pattern
Skills: Easy        Designer: GoldenLucyCrafts
For more free designs every day follow us on Facebook. Share your ideas and your work on our Facebook group!
[spider_facebook id="1″]
Go to the pattern:
Advertisements

You can be super creative with the decorations, and you will have yourself not only great ornaments to hang on the tree or wreath, but also a super great stocking stuffer. Remember, DIY crochet and Christmas go along together!
Gingerbread Man Free Crochet Pattern
Skills: Easy               Designer: Sarah Zimmerman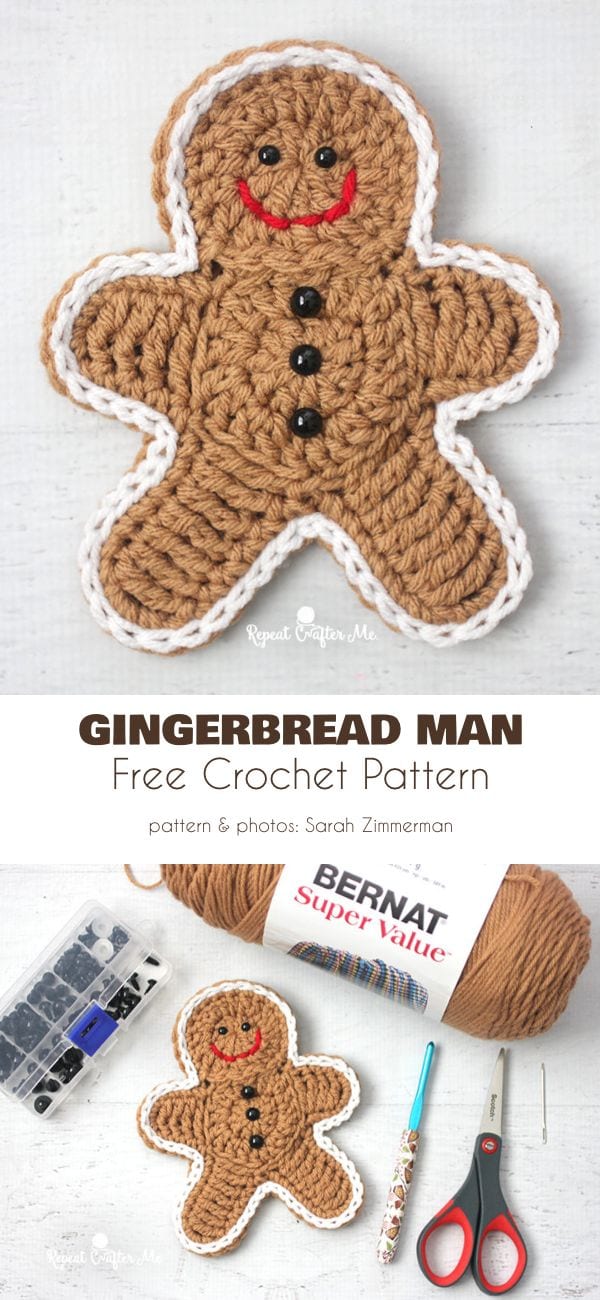 Go to the pattern:
Advertisements