In decorating, less is more
Although you make things rich and complex, here are some patterns to show you the beauty of simplicity in baby blankets. Less truly is more when you use simple, classic stitches and combine them with wonderful colors. So, when you are contemplating your next baby blanket project, think simple. Indeed, choose a straightforward pattern, a gentle texture, and some subdued colors to achieve what no amount of garish can do. You can use for example one of the simple baby blanket free crochet patterns below.
Superbly Simple Blanket
Classic, airy and very cozy: this is a perfect gift for a baby shower.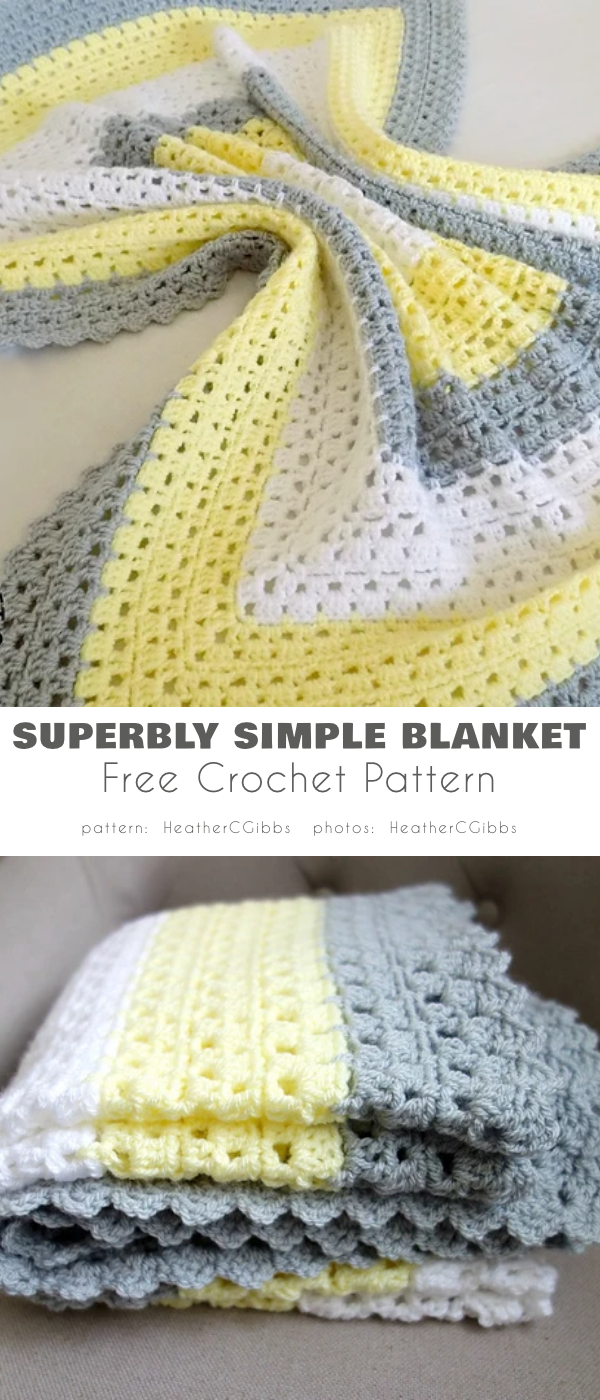 The full article about this pattern is here:
Advertisements

Classic Baby Blanket
Exactly what it says on the box: this is a timeless classic that will be an heirloom with your grandkids.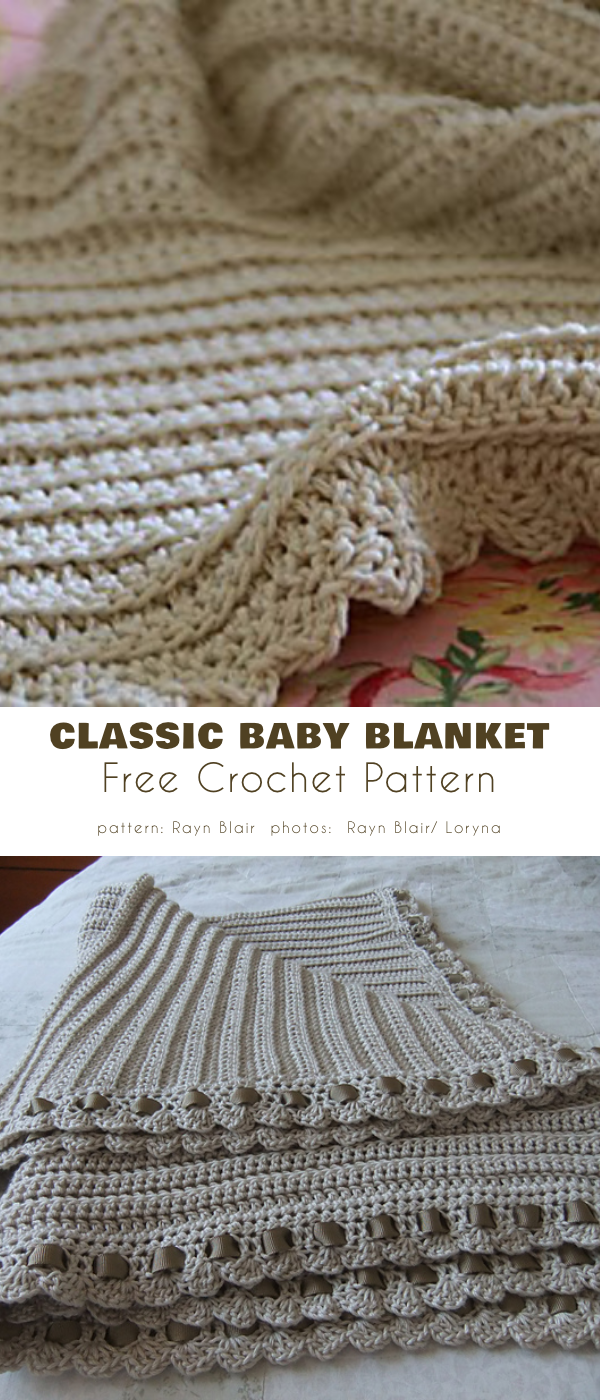 The full article about this pattern is here: