Below you will find free patterns for evening shawls that will be a wonderful finish to your vacation and cover your arm against the evening chill in the fall. Sunset shawls are a beautiful end-of-Summer slash early Fall project which allows you to memorize beautiful colors of summer days. The Sunset Orchid Shawl and The Lake Sunset Shawl patterns will give you lots of possibilities to personalize colors and create your unique combination.  A link to the free pattern is below photos.
Sunset Orchid Shawl Free Crochet Pattern
Skills:  Intermediate      Designer:  Ellinor Widéen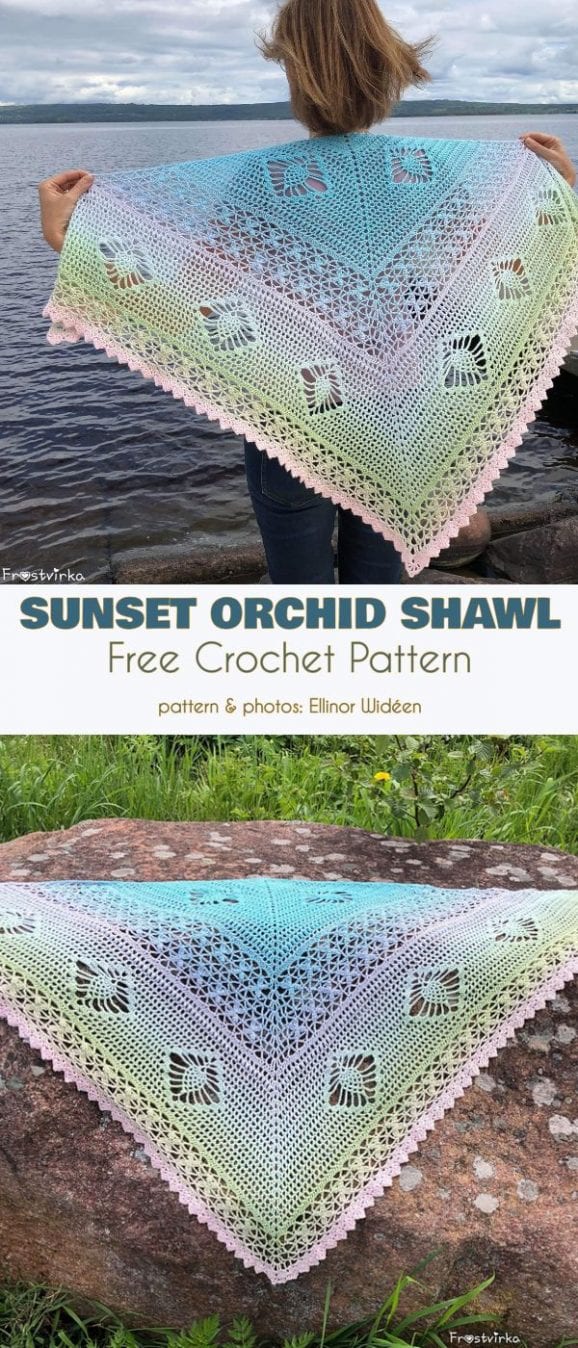 For more free designs every day follow us on Facebook. Share your ideas and your work on our Facebook group!
Go to the pattern:
Sunset Orchid Shawl Free Crochet Pattern
Advertisements

Lake Sunset Shawl Free Crochet Pattern
Go to the pattern:
Lake Sunset Shawl Free Crochet Pattern