Check out these fuzzy backyard bandits!
While of course these little guys can be a pest in the yard, they are just so darned cute and fun to watch. Currently, in the spring, squirrels are now eating the food that was "squirrelled away" (sorry, had to do it!). Moreover, both animals are fairly easy to crochet, especially as they are made of simple, basic shapes with decorations. Overall, they are unquestionably fun to work on, but also a joy to play with for the kids. To summarize, explore some Squirrel Free Crochet Patterns below.
Squirrel Amigurumi Free Crochet Pattern
To begin with, this amigurumi squirrel is one that is very much like characters from old stop-motion animation films. Thus it'll be a real throwback for some of us, but a great way for our kids to explore our early years. This is one of the fancier squirrel free crochet patterns.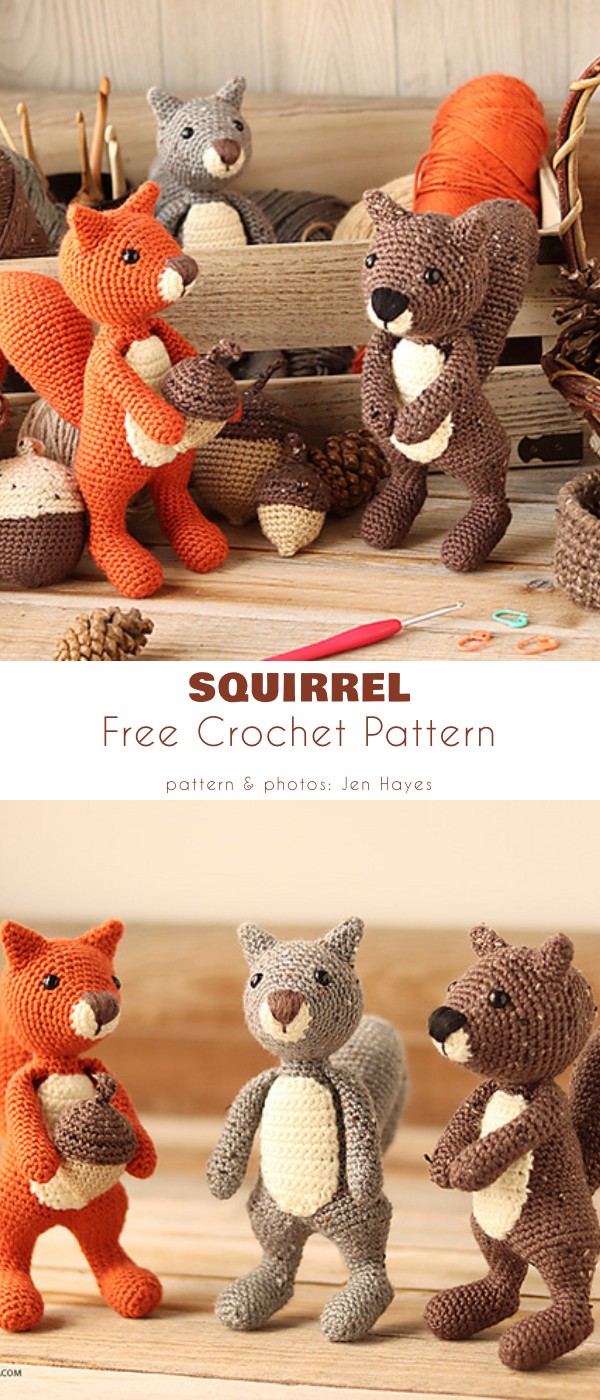 The full article about this pattern is here:
Here is Oscar busily putting away his acorns before the winter. Indeed, this is probably the last of his pantry. So, this is definitely a great amigurumi among squirrel free crochet patterns.
The full article about this pattern is here: