In the theme of spring.
While it's just beginning to get warm outside, let's make some spring granny square blankets, fast and lovely baby blankets. To summarize, the granny square guarantees an airy texture and lightness. However, it also provides the necessary warmth in meantime. Thus, between the airiness and warmth, you have the perfect temperature for your sproggy. Of course, these blankets are additionally very pretty, and will be great gifts for that special someone and their brand new progeny. I am absolutely in love with the idea of giving gifts that are hand made, made with love, and meaningful to the recipient.
Granny Square Blanket
First, this spring granny square blanket makes use of multiple shades of blue to evoke the ocean or sea. Thus, the color transitions are very reminiscent of waves gently rippling on the surface.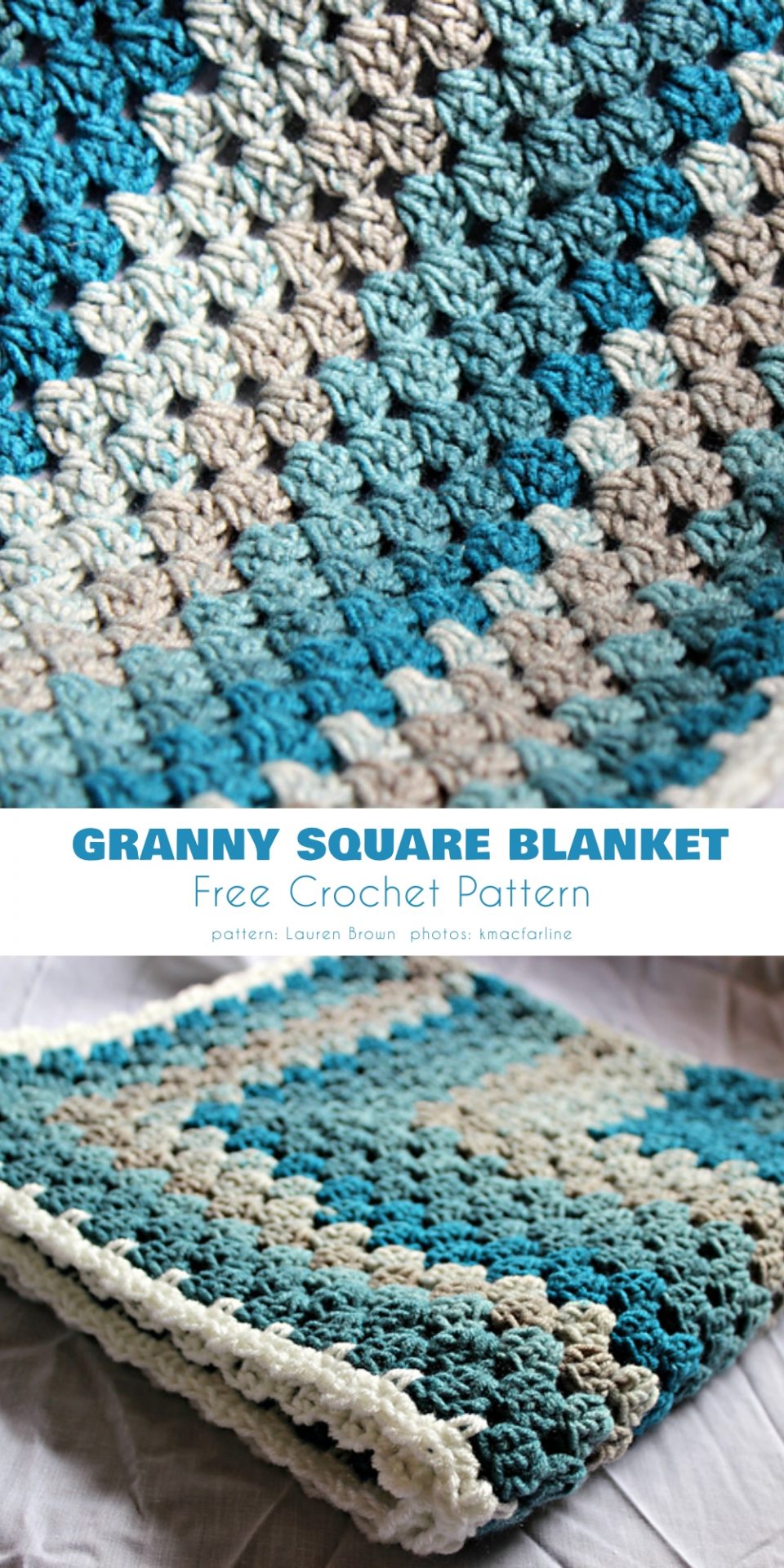 The full article about this pattern is here:
More info about project photographed here.