Rainbows are a super-visible, vivid and universal color scheme
Although you can make them in support of the LGBT community, they are in themselves a simply wonderful example a contrasting color combination. Indeed, the gradient of colors from red to violet will work with just about any project or stitch. Consequently, here are three patterns for a rainbow headband, each one very different from the others and each one in a totally different style. However, if you find these colors a little too loud, you can also tone the rainbow down with a gentler palette.
Rainbow Bright Headband
Even though his is a classic headband, when combined with the rainbow it becomes a loud fashion statement. Moreover, it's easy, so that it will be a quick one to make.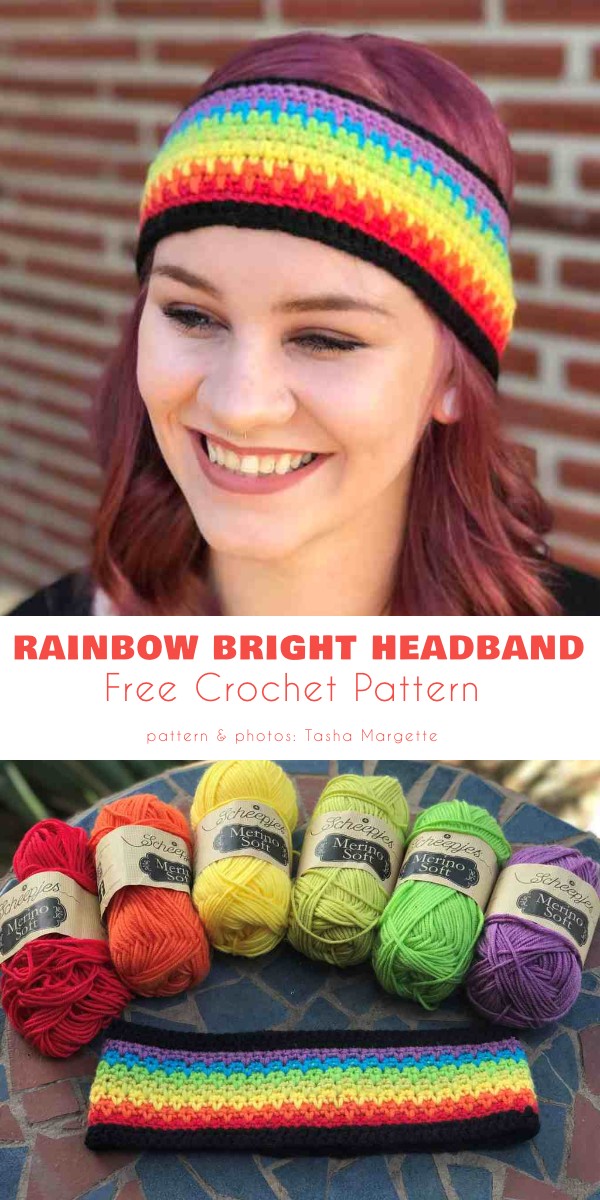 The full article about this pattern is here:
Janice Headband
The Janice takes the shell stitch and uses rows of colored shells to set out a rainbow. Additionally, the asymmetrical edges give it an even more intriguing appearance.
The full article about this pattern is here:
Advertisements

Rainbow Chain Headband
Lastly, here is a that's a completely different idea. While the others were solid structures, this one is composed of 6 loose loops connected at the back.
The full article about the original pattern is here: