Let's be busy little bees and make our own honeycombs.
Honeycombs are a wonderful way of livening up the surface of a blanket, and moreover form a stronger textile than typical squares due to their proportionately shorter and angled sides.  To this point, the honeycomb blanket is a great application of this wonderful technique. The blankets made in this way have a wonderful texture that is also great for interacting with color variations. Indeed, the inherent variability makes them  wonderful for decorating any room, in pretty much any style.
Textured Honeycomb Stitch Blanket
This eye-catching stitch will be perfect for many kinds of projects, like for example throws, scarves or ponchos. It is also a perfect choice of stitch for blankets! Although the shell stitch always looks interesting, this one is very impressive with honeycomb cells around the shells, and it is not so complicated as it looks. Regardless of the size of your project, it will always look stunning. You can use this pattern for big surfaces like blankets, but also for scarves, cowls or hats.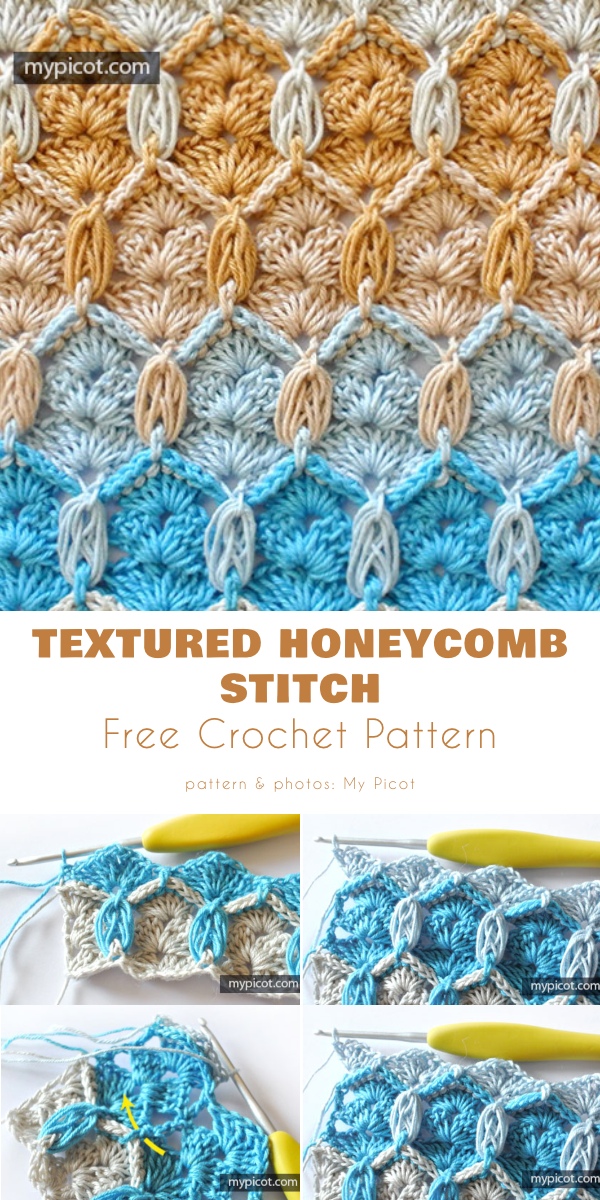 The full article about this pattern is here:
Advertisements

The Bees Knees Honeycomb Blanket
This honeycomb blanket is not only the bees knees, but the cat's whiskers as well. The honeycomb texture interplays with the colors and the airy yet dense structure is perfect for maintaining baby's ideal body temperature.
You may also like:
Bzzzz… Bee Amigurumi Ideas Free Crochet Patterns
Heart Hat For a Toddler and a Child Free Crochet Patterns