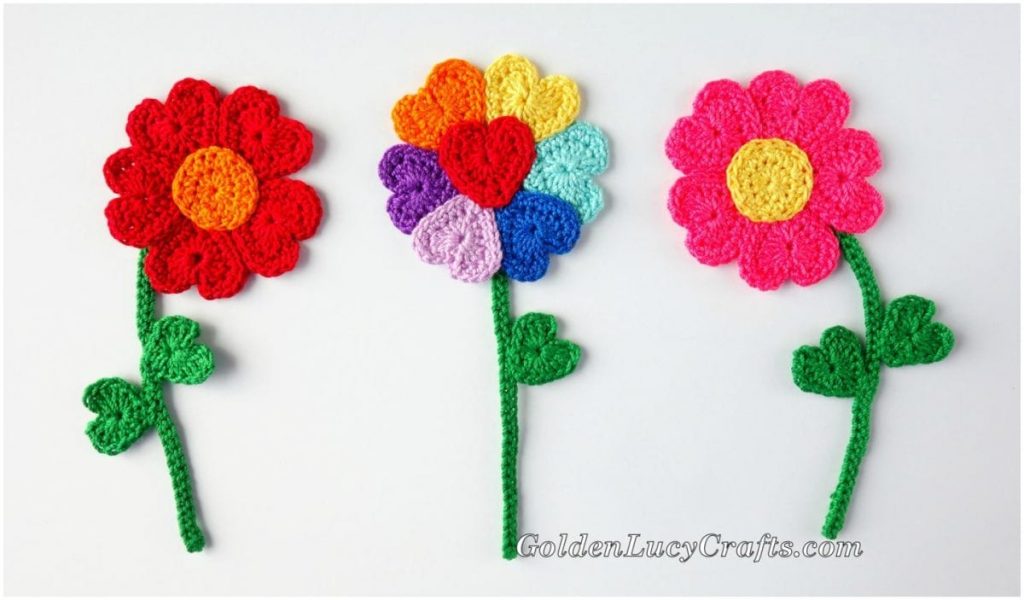 With this pattern you will be able to crochet flower made from 100 % of heart (maybe 99%) 🙂 You will need 6 Hearts for the petals, 1 or 2 smaller onces for the leaves and a heart of circle for a flower center. All hearts will be acompished by a stem. This pattern will be perfect for any occasion like Mothers Day, Birthday and of course Valentine's Day. It will uniquely decorate any gift or greetings card or can be used as a decoration motif e.g. on the baby blanket. Apart for its versality, it is also easy and quick! With a minimum effort you can create something special, which makes this pattern perfect start for beginners! Link to the free pattern is below.

 If you enjoyed this article please like our page on Facebook:
[spider_facebook id="1″]
Advertisements

Heart Flowers -Free Crochet Pattern is >>here. Don't forget to Like us on Facebook. Share your ideas and your work on our Facebook group!