Turn your bean in the direction of beanies.
All fall colors of Thanksgiving decorations and Halloween displays are connected with fall leaf colors. Thus warm varieties of yellow, brown, red and orange bring back memories of happy times. Thus it's also a great time to make a hat in autumn hues. Even when there is no snow, a fall colored beanie will look catchy against the background of fall leaves.
Gone Squirrelly Beanie
So, one of the most iconic imaes of fall, is a squirrel… squirreling away nuts. Indeed this fall colored beanie gives you just that: fall earth tones and the bushy-tailed little critter, all topped with a pom pom. Moreover, these beanies come in numerous sizes, so almost everyone can have one.
The original pattern and the photos are available on Lambent Crochet blog:
Advertisements

Feather Stitch Beanie
However, for a more serious fall colored beanie, why not try this wonderful feather stitched one? Not only is it beginner friendly, with accurate and informative tutorials, it's also a looker that will accessorize with so many outfits.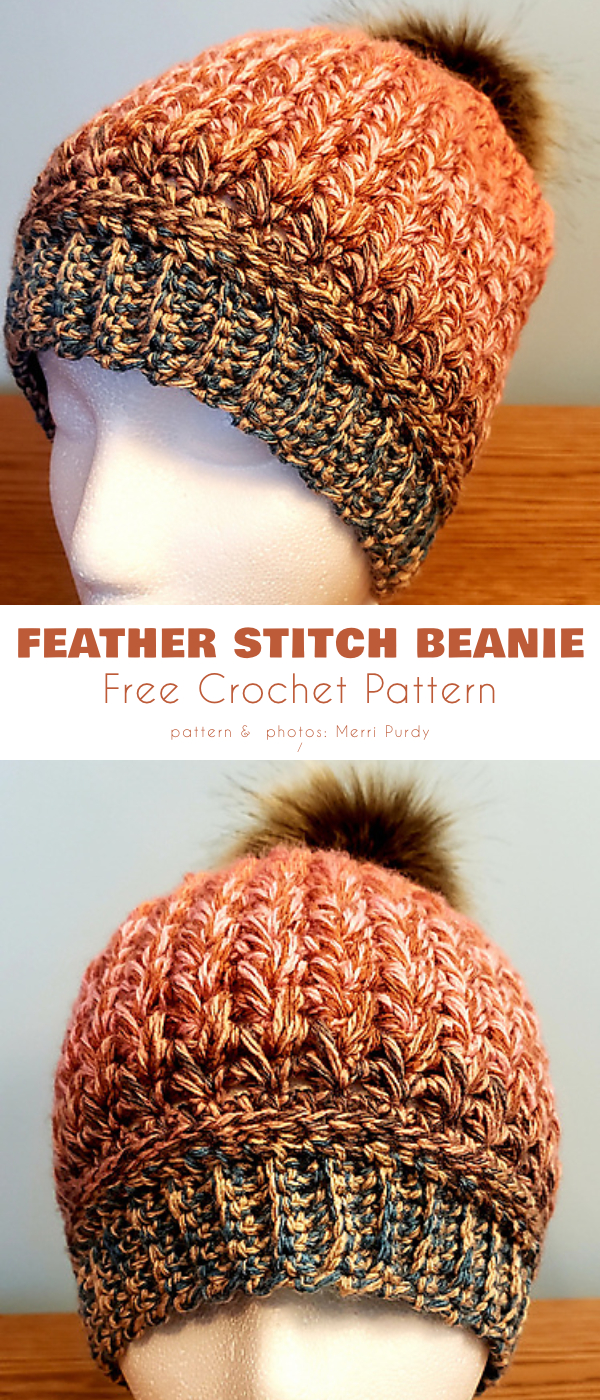 The original pattern and the photos are available on Ravelry:
Advertisements

Check out more free patterns for Halloween:
Halloween Display Free Crochet Patterns
Halloween Amigurumi Bats with Free Crochet Patterns
For more free designs every day follow us on Facebook and share your ideas and your work on our Facebook group!
Advertisements