Give a little growl of joy wit these ami dinos!
Dinosaurs are some of the most favouritest critters among kids 😉 Therefore, why not bring some joy and laughs into the lives of your kids with these amigurumi projects. These crochet dino toy free patterns are unquestionably a great inspiration for making fun, lovable and unbelievably cute animal figurines. They are easy, so consequently won't be very taxing to make. Lastly, they all can be made different and unique, as unique in fact as your kids
Spiky Dino
The spiky dino is ready to play with your child, He's cute, fun and adorable as all get out. The color combo is absolutely up to you.  A link to the free pattern is under the photo.
Designer:  Amigurumi Today
The full article about this pattern is here:
Advertisements

Amirugumi Dinosaur Free Crochet Pattern
This crochet dino will be a favorite toy for a toddler, but I know a few grown-ups who would enjoy such a gift as well. He is just right size to cuddle and carry. The finished dino measures about 8" tall and 7" across (mostly head). Do you think the dino is only for boys? You couldn't be more wrong! Make it in pink and violet and no girl will resist it!
Skills: Easy            Designer:  Kristel Koevenig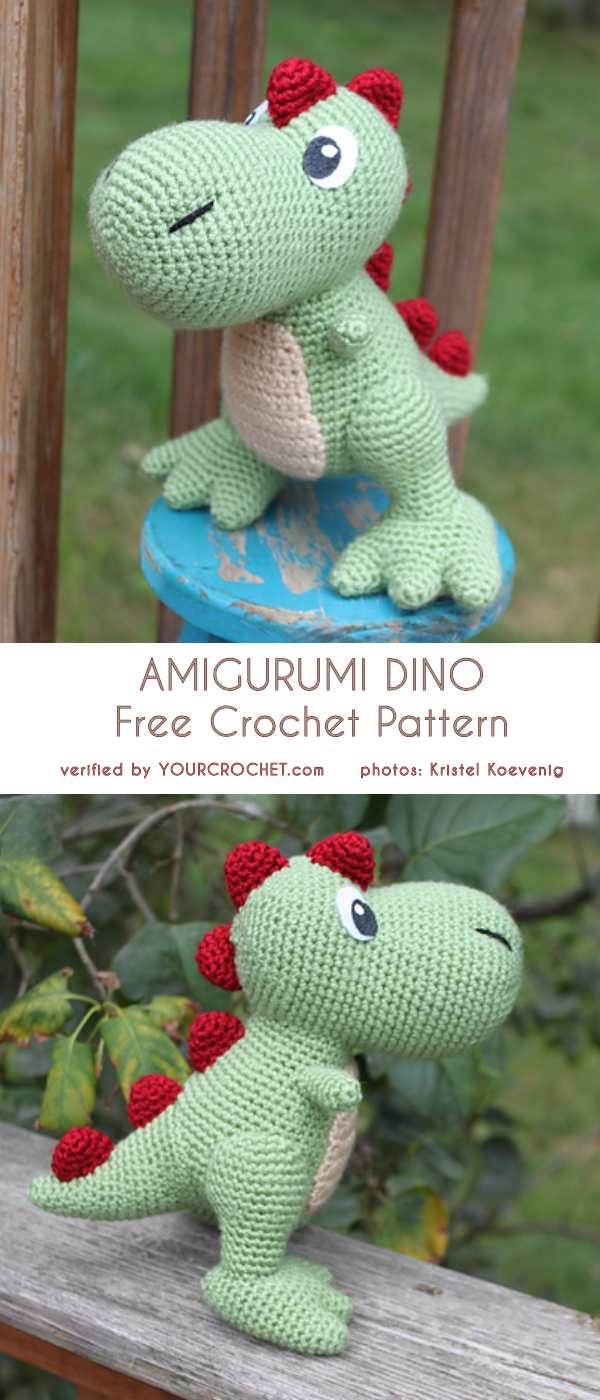 The full article about this pattern is here:
Advertisements

Egg Laying Pterodactyl
Of course, we have a flying dino toy!  This pterodactyl mom and her egg are indeed a unique and amazing take on the dino theme.
Skills: Easy            Designer: Skein Spider
The full article about this pattern is here:
Advertisements

You may also like:
Amigurumi Hedgehog Free Crochet Pattern 
Keychain Flip Flops Free Crochet Pattern
[spider_facebook id="1″]
Advertisements