If you like shawl cardigans, chances are your children do too.
Here are some children's cardigan patterns that will let your little girl be just like Mom. These kids cardi patterns are easy, fun and produce fantabulous in a very short time. Moreover, if you would like to get your kids involved, why not do them in their favorite colors, and let them participate? I'd be willing to bet that this would be a hit in your home as well. However you choose to make them, they will be a favorite garment that will be worn with pride..
Child Shawl Cardigan
This beautiful kids cardi is perfect for that rustic, hippy-trippy look. Additionally, the fringed edge really gives it that vintage vibe.
Designer: Ashlea Konecny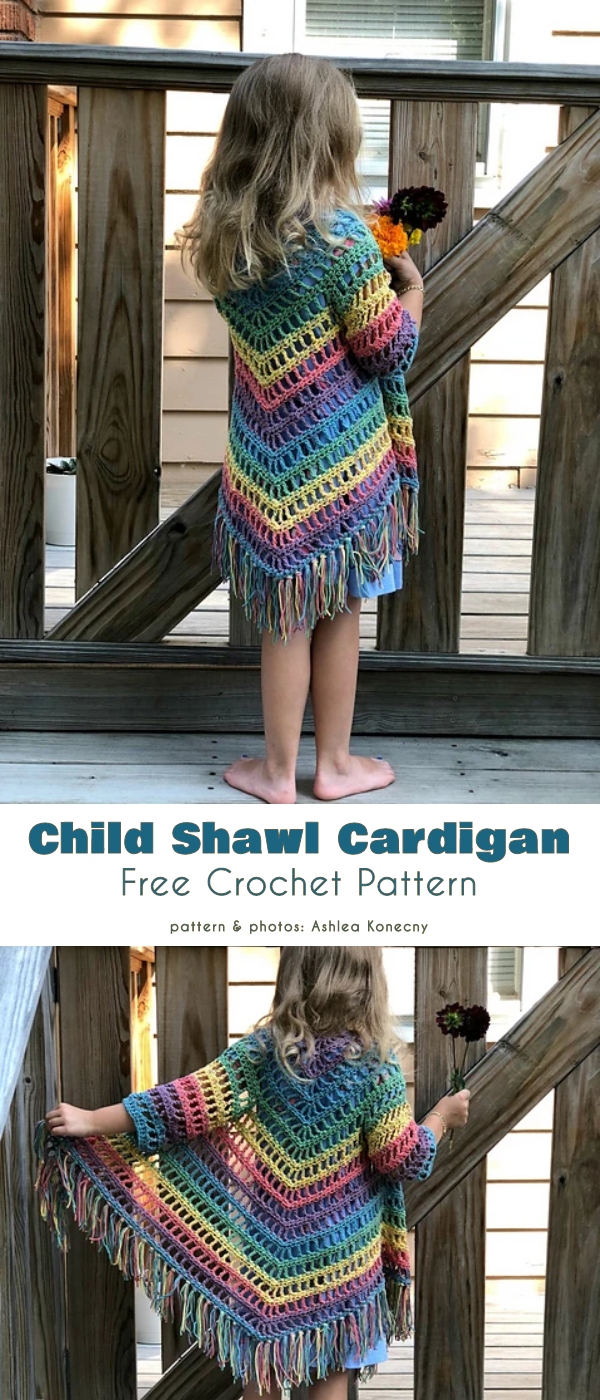 The full article about this pattern is here:
Blue Sky Kids Cardi Free Crochet Pattern
This outstanding kids cardi is particularly easy to follow. It starts with a square which will create eye-catching pattern on the back when work is done. You can easily adjust size between 2 years old to 10 years old. You can follow a written pattern or you can choose a video tutorial. A link to the free pattern is under the photos.
Skills: Easy     Designer: By Katerina
The full article about this pattern is here:
[spider_facebook id="1″]
Advertisements