Flowers… need we say more? Crocheted flower appliques are a great way to jazz up any project, whether it be a crocheted blanket, a sweater or anything else, including things that are not crocheted themselves.
Easy Flower Free Crochet Pattern
This easy crocheted flower is a lovely applique that's really great, because it's a flower with voids that highlight the structure, but has no border, frame or background that would interfere with the project beneath. It really is wonderful as a decorative accessory and eye-catcher. The pattern is easy to follow, because it is made as a video tutorial. A link to the free pattern is under the photos.
Sponsored Links

Skills: Easy     Designer: NotikaLand
Advertisements

Flower Applique Free Crochet Pattern
This Flower Applique also has no background as such, but the flower is somewhat 3D… well, call it 2.5D, and the lowermost layer of petals is its own backdrop against the foreground petals. This pattern leaves you lots of room to experiment with color combinations to match just about any other project or item.
Advertisements



Skills:  Easy           Designer:  Crafty CC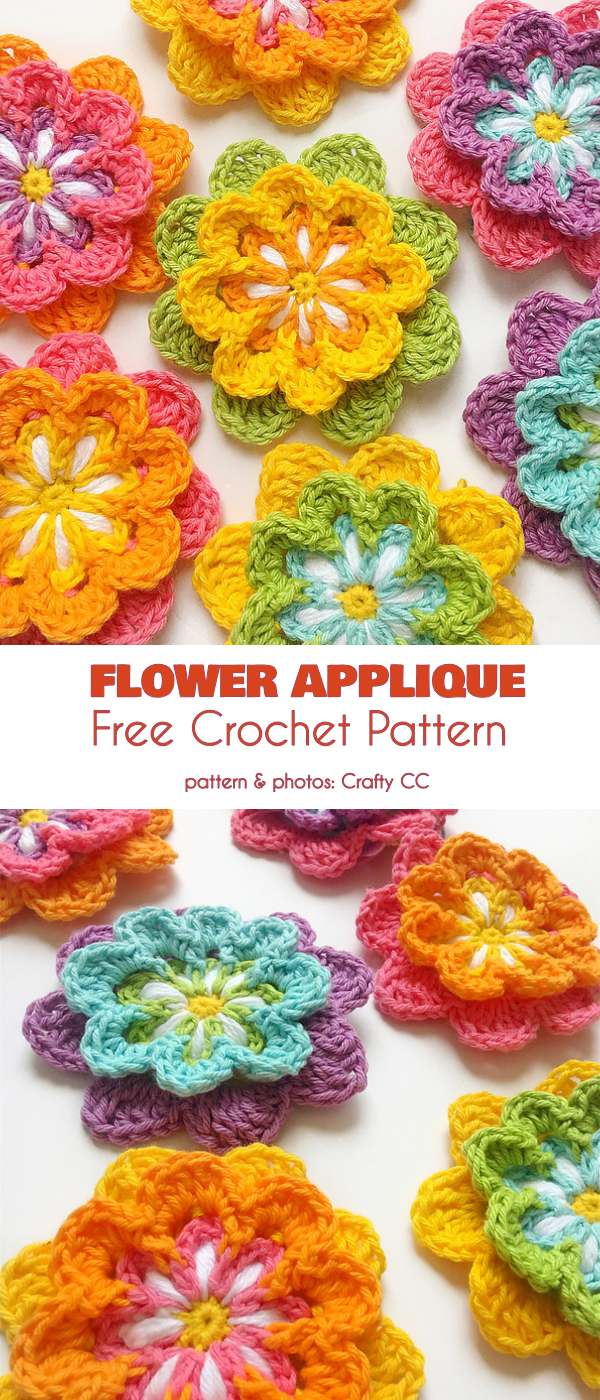 For more free designs every day follow us on Facebook. Share your ideas and your work on our Facebook group!
Go to the pattern:
Advertisements

Our newsletter