Basket covers are a great way to decorate.
Indeed, it's easy to add some much needed pizzazz to boring old flower pots, bowls and planters with a crocheted basket cover. Indeed, there is no limit to the number of fun, creative and attractive designs you can make to brighten up just about any corner or windowsill. Thus, here are some ideas for basket covers that will be perfect for a flower pot, a vase or other item that you may want to cover or dress up. Moreover, these are very simple projects, so if you are a beginner you needn't fear getting into them. Lastly, they will also make great presents, such as for example for a housewarming.
You may also like:
Crochet Wall Hanger Free Patterns
Hanging Decor Ornament Free Crochet Patterns
Julie Basket
To begin with, here is a basket cover that's simple to make, has a wonderful texture and really plays well with many colors. The author calls it addictive, and I totally understand why.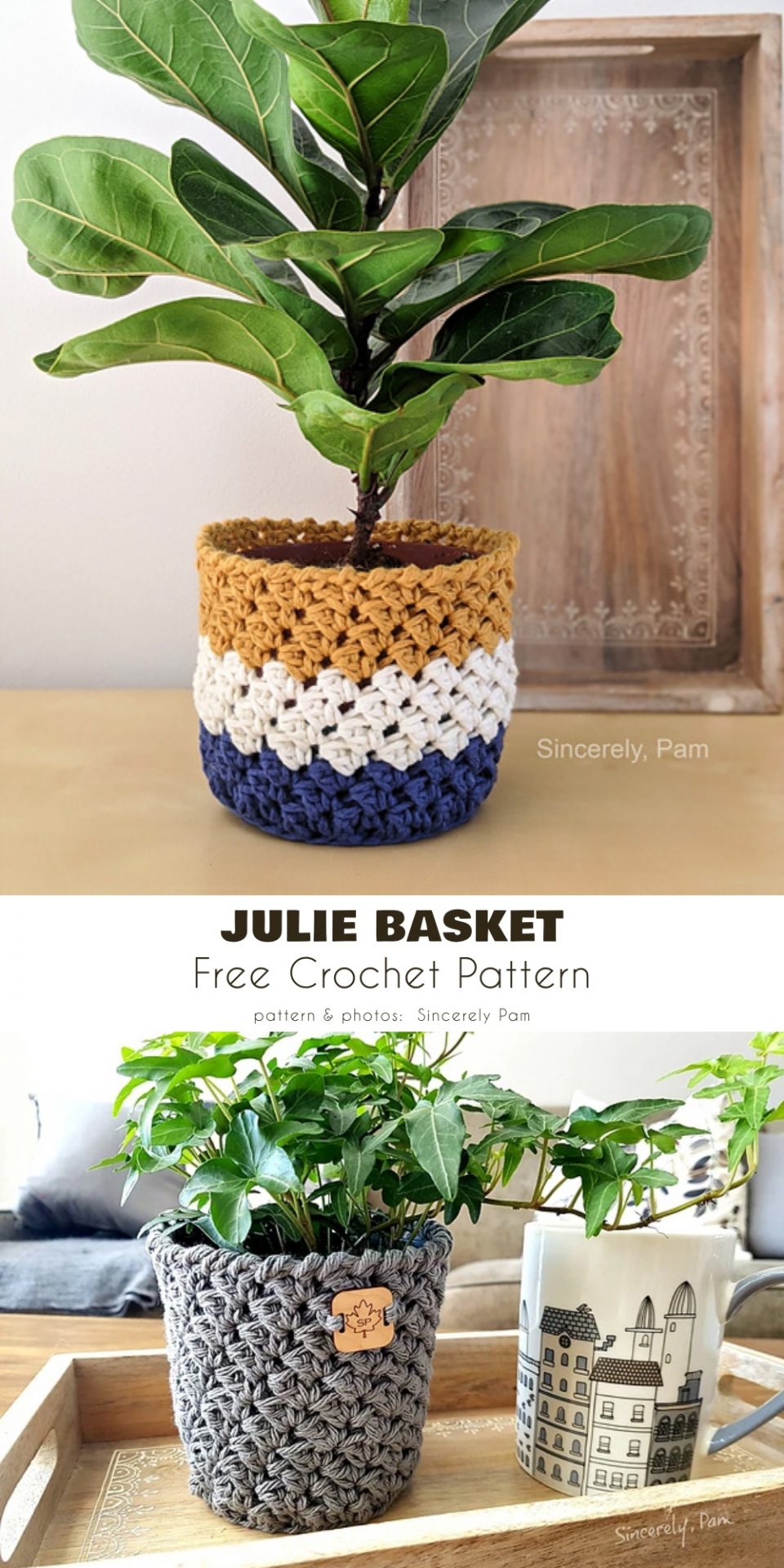 The original pattern and the photos are available on Sincerely Pam:
Advertisements

Vernon Planter Cover
Next, this basket cover is a denser, stiffer one. Therefore, in addition to hiding unsightly flower pots, this can be used as a standalone basket. Even better, the stripes mean that you can use yarn odds and ends, without having to break out new skeins. So, you can now make room for even more yarns from your local gettin' spot.
The original pattern and the photos are available on Vernor Planter Cover: