Let's combine the great loves of our life
While we have looked at combining other hobbies with crochet before, none have been as sweet as banana split ice cream amigurumi. Of course, crocheted gingerbread men are sweet and cute. However, there is something just so RIGHT about a calorie bomb of ice cream on a banana with syrup and other amazing toppings. That said, it's sometimes good to enjoy these with our eyes and not to over-indulge. Therefore, a crocheted version that evokes some of the feelings, but none of the calories, may be a good thing. Moreover, these will be fun projects to make, but also great fun to decorate with or for kids to play with.
Banana Split Ice Cream Amigurumi
To start with, here is one comprising neapolitan ice cream (strawberry, vanilla and chocolate), syrup AND maraschino cherries. Yummy indeed, am I right?
Skills: easy      Designer:  StringyDingDing
The full tutorial about this pattern you will find on stringydingding.com:
Advertisements

Laci the Banana Split Snail
Of course, the wonderful theme of the Banana Ice Cream is not limited to the classic ice-cream-on-banana design. Thus, here is Laci the banana split snail, cuteness personified.
Skills: easy      Designer:  Knot Bad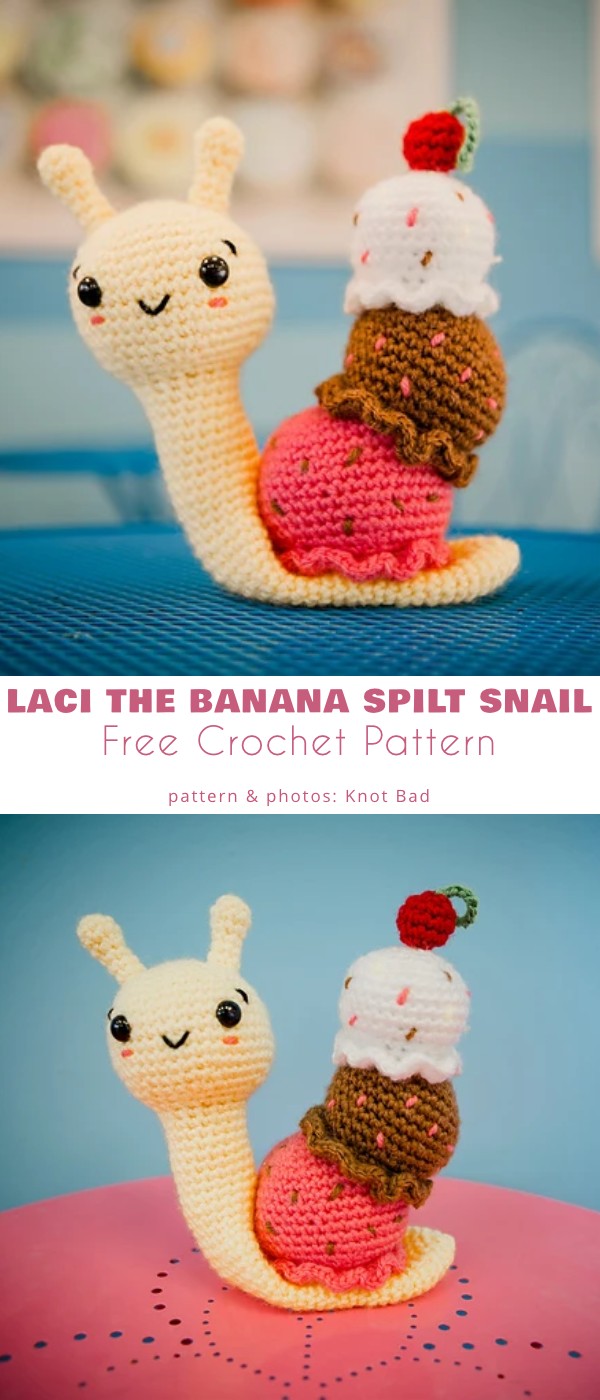 The full article about this pattern is on furlscrochet.com :