According to rankings of popularity, elephants and teddy bears are children's most beloved animal toys. This cute elephant will be the perfect toy for a girl in pink, but it will be also stunning in blue as well. His miniature size makes him so adorable that he can be a good gift for an adults as well. He is created to be loved and hugs so don't wait another moment to crochet this wonderful amigurumi elephant for your loved ones, young and old.
For more free designs every day follow us on Facebook. Links to the free pattern and tutorial are below.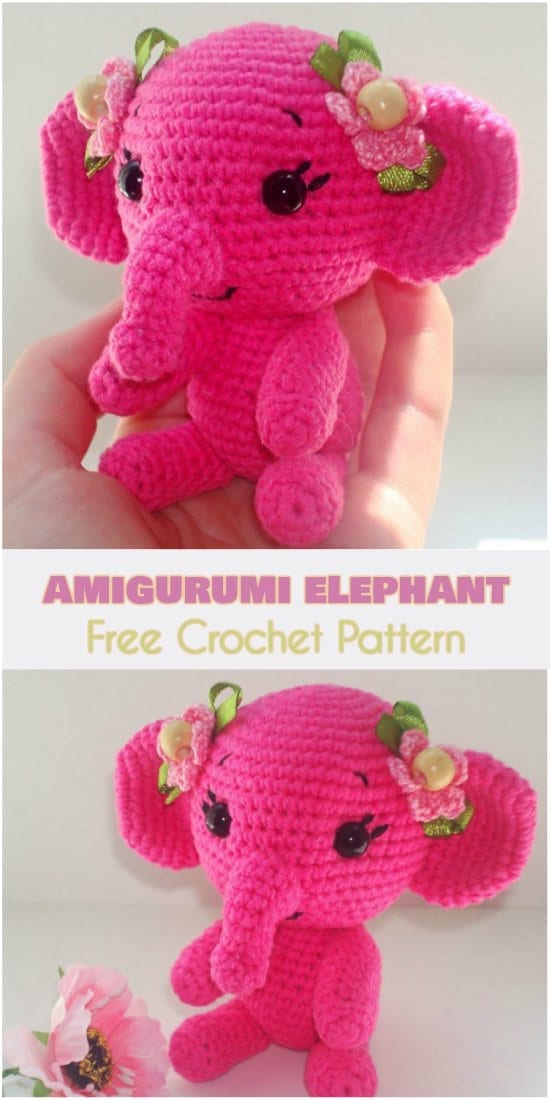 If you enjoyed this article please like YOUR CROCHET on Facebook:
[spider_facebook id="1″]
Advertisements

SAVE THIS PATTERN ON YOUR CROCHET PINTEREST BOARD
Get the pattern here:
Advertisements

Don't forget to Like us on Facebook. Share your ideas and your work on our Facebook group.