Free Crochet Pattern
Every kid will love this unicorn hoodie. It will be gorgeous sweater for everyday outfit and perfect for kids playtime imagination. Its light color makes it perfect for Sunday best as well. Free crochet pattern is for kids (6-8 years), but there is more sizes available. Creative play fires up imagination, and what better way to do that than costumes and dress-up? Make it any color you can think of and let your little unicorn run wild. The link to the full pattern is below.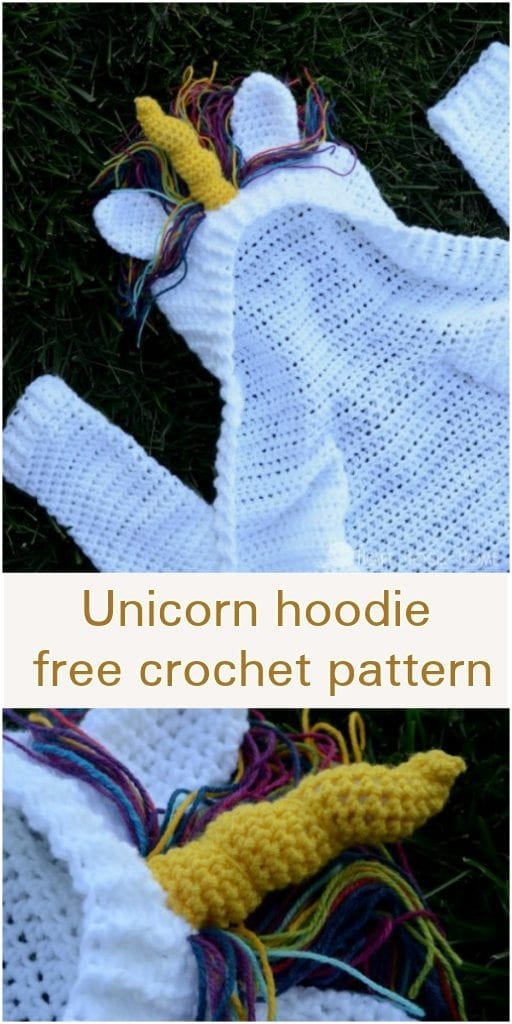 Would you Like us on Facebook?
[spider_facebook id="1″]
SAVE THIS PATTERN ON YOUR CROCHET PINTEREST BOARD
Unicorn Hoodie Pattern – the free pattern is here. For more ideas and free crochet patterns join our Facebook group.
Advertisements

Save
Save
Save
Save
Save
Save
Save