I bet not many of you have made a hexagonal blanket before. The Ubuntu Blanket pattern is available in 3 sizes-small, medium and large, so you can find one perfect for you.
Also, its color combinations give you a lot of possibilities for own creativity and expressing your own personality. Before you start, see the most amazing realizations of this CAL, which show how the final effects can vary depending on the artist – crocheter. 🙂  A link to a free pattern is below.
You may also like:
Skills: Intermediate           Designer:   Dedri Uy
[penci_related_posts dis_pview="no" dis_pdate="no" title="Inline Related Posts" background="" border="" thumbright="no" number="4″ style="grid" align="none" withids="" displayby="cat" orderby="date"]
Advertisements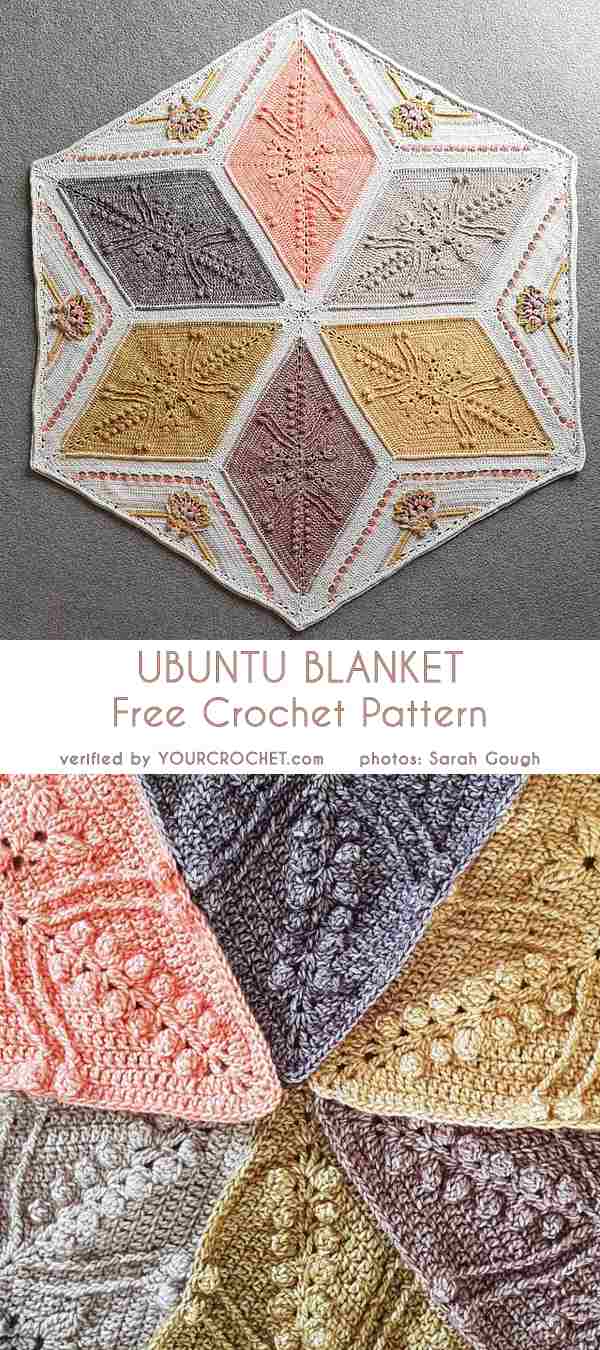 PIN IT FOR LATER!
For more free designs every day follow us on Facebook. Share your ideas and your work on our Facebook group!
Go to the pattern…
Advertisements

Project Ist – more details
Projec 2nd – more details
Project 3rd – more details