Is your pattern library ready to bloom? Spring is coming and lovely floral designs are coming with it.
Decorate your table with these colorful flower crochet coasters to fill your dining room with fresh spirit.
You may also like:
Mandala Coasters Free Crochet Tutorial
Are you ready for a huge dose of extra energy? Great! These coasters are simply vibrating with bright colors and making us all feel so full of life. Spring is coming and this is the perfect project to celebrate with. Is your stash colorful enough already or do you need more supplies?
Skills: beginner Designer: Rad Crochet
Watch the tutorial:
Ferris Flower Coaster
 Are you in the mood for warm neutral shades of brown and beige that will soothe your senses? We bet you are! These coasters will turn your dining room into a calm relax zone. They are adorably round, solid and thick, simply delightful.
Skills: intermediate Designer: Terese Auestad
Go to the pattern:
Treble Flower Coaster
These flower – shaped crochet coasters will be a nice addition to your table. Each coaster has a hole which allow you to tie all set with a decorative green leaf, when unneeded.
Skills: intermediate Designer: Merrian Holland
Go to the pattern:
Two Color Flower Coaster
This beautiful coaster measures 6″ in diameter. It is a very easy project to crochet if you follow the video tutorial carefully. The free pattern is displayed on the screen simultaneously so you can work at your own pace. The coaster is a great table decor element, especially when you make a whole set. Enjoy!
Skills: beginner Designer: Kristines Crochets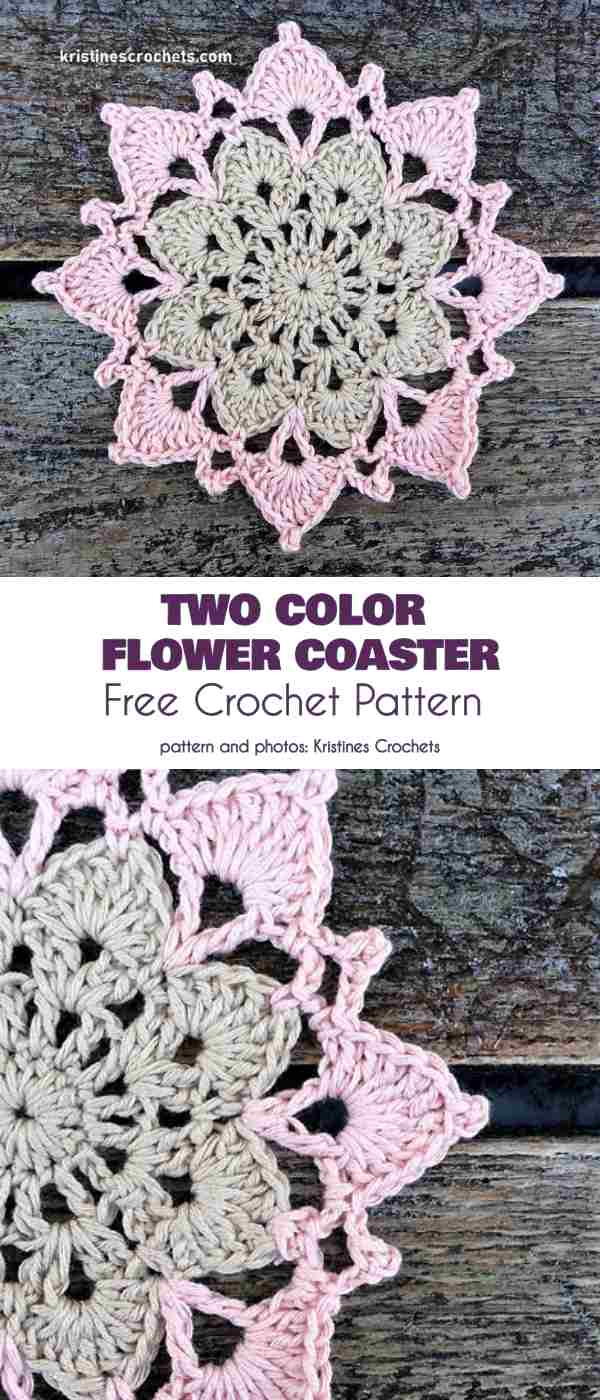 Watch the tutorial:
Go to the pattern:
For more free designs every day follow us on Facebook. Share your ideas and your work in our Facebook group!