Winter is coming, wrapping up is a great idea!
So, while we all are eager to earn new tricks, we also need to create useful, attractive projects with lots of functionality. Therefore, in the upcoming season, let us make a solid blanket, both to learn new tricks, as well as to have something comfy and warm to wrap up in. With this in mind, we are constantly browsing the internet in search of exciting ideas for you to try. Consequently, we have selected a couple of examples of Awesome Alpine Stitch Ideas for today. This technique is versatile and absolutely special. You will fall in love with it, trust us! The links to free patterns are under the photos.
The Alpine Blanket
While the Alpine Blanket has a beautiful texture and you can use it all year round, it is solid and warm and will be perfect for autumn. However it's also great for the evening chill or for trips outside the city. Although the pattern is designed as a baby blanket, you can easily make it lager. As you can see, it looks amazing no matter how many colors you use.
The original pattern and the photos are available on Yarn Hook Needles:
Advertisements

Here are some more ideas for color combo:
The Alpine Blanket in Rainbow?
Of course, if a two-tone solid blanket doesn't do it for you, why not do an alpine blanket in rainbow hues? Since there is no reason not to, you definitely should.
photo by Stephanie Linden @Instagram
Advertisements

The Alpine Blanket in Rainbow?
However, is a rainbow solid blanket a little too rainbow for you? It may be nevertheless we have you covered and this subdued rainbow will surely fit the bill. While its colors are less loud, it still has that rainbow-y, striped gradient of hues.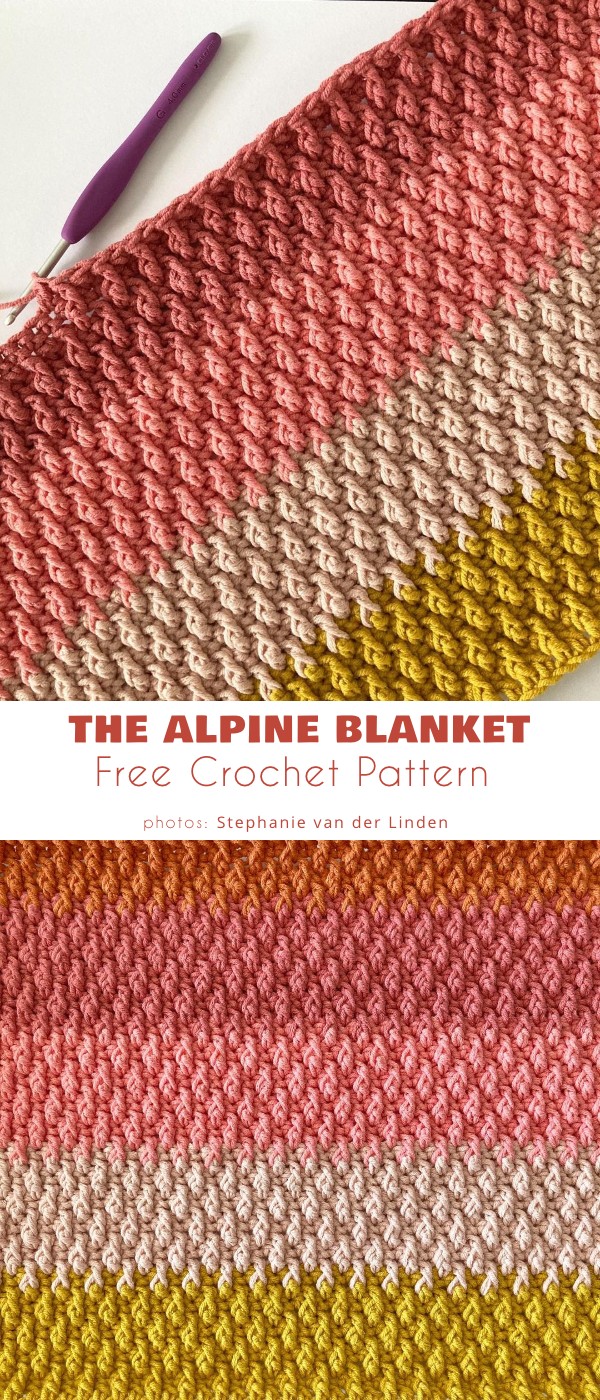 photo by Stephanie Linden @Instagram
Advertisements

You may also like:
For more free designs every day follow us on Facebook and share your ideas and your work on our Facebook group!
Advertisements