Let's not keep our hands idle
So, what everyone needs is something to keep them occupied. Indeed, there's nothing better than a summer blanket to make you busy. While idle hands may breed mischief, we, crocheters, certainly know how to get cracking. Thus, here are some varied blanket patterns for you to explore and occupy the space between other projects. Of course they are so good, that they may well become main projects on their own. However, that's the true beauty of crocheting. It's a living art and consequently it evolves as the projects are made.
Summer Blossom Mandala
What's better than an ordinary summer blanket to keep you busy? Why, of course it's a floral one. That said, if the floral part is in the shape of a mandala, that's even better. Consequently, here it is, the summer blossom mandala.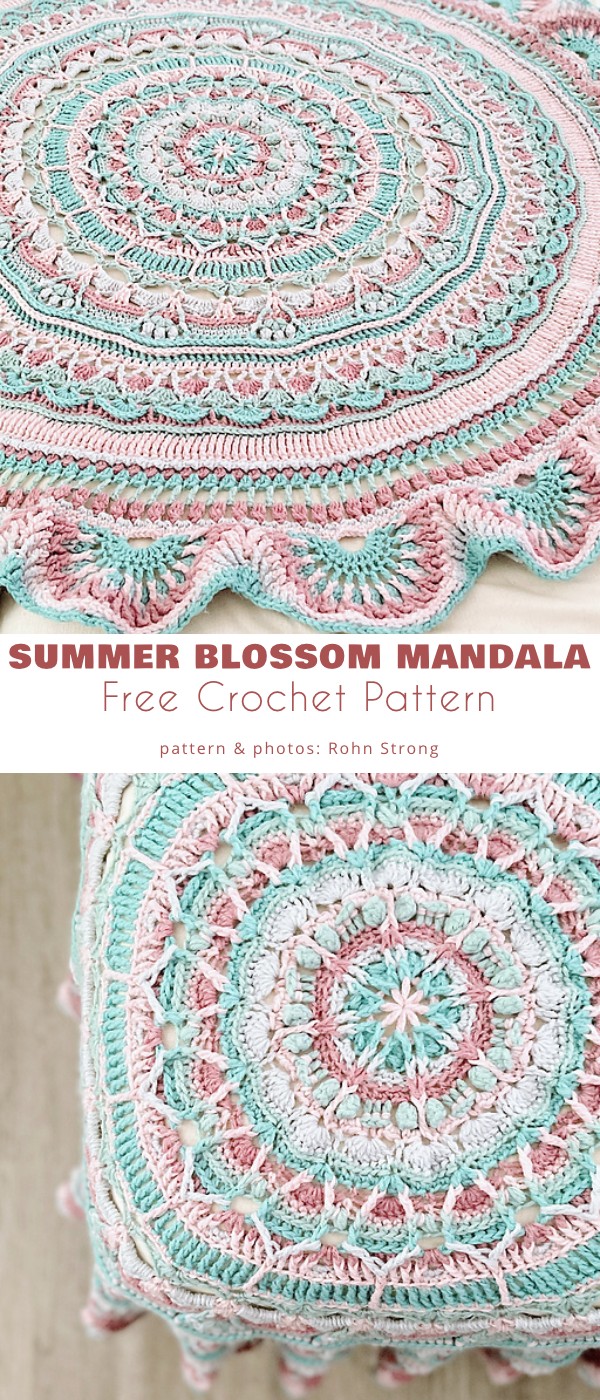 The full tutorial about this pattern you will find on https://rohnstrong.com/:
Advertisements

T-t-t-t-t-t Touch Me
However, your summer blanket to keep you busy shouldn't be circular, it doesn't have to be. In fact, this variegated stripe blanket with its zillion textures and colors is absolutely astounding.
The full article about this pattern is on Ravelry: