Is it a cardigan? Is it a shrug? Doesn't matter, first and foremost it's a fund and interesting crochet project to take on, and a garment that's sure to be a hit with your little girl, because its one of the ones in the "Just-Like-Mom" category. A link to a free pattern is under the photos.
Ragged Falls Cocoon Shrug Free Crochet Pattern
The Ragged Falls Cocoon shrug is a miniature of patterns that generally make adult-sized shrugs (and an adult one is in the works!). It comes in many sizes from 2 to 12 and is a great way to snazz up your little gir's wardrobe. Although loosely crocheted, the garment is thick enough to provide additional warmth around the shoulders, without bulking out the layers. It's great for when she has to sit at a desk at school or at home.
Skills: Easy          Designer:  Sincerely Pam
Advertisements

Blue Sky Cardi Kids Free Crochet Pattern
This fancy cardi – shrug is an easy pattern that works around a square, which then forms a central motif on the back. The size is also easily adjusted from 2 to 10. This will also let your little girl be just like Mom, which is so important at a certain age.
Skills:  Easy      Designer:  ByKaterina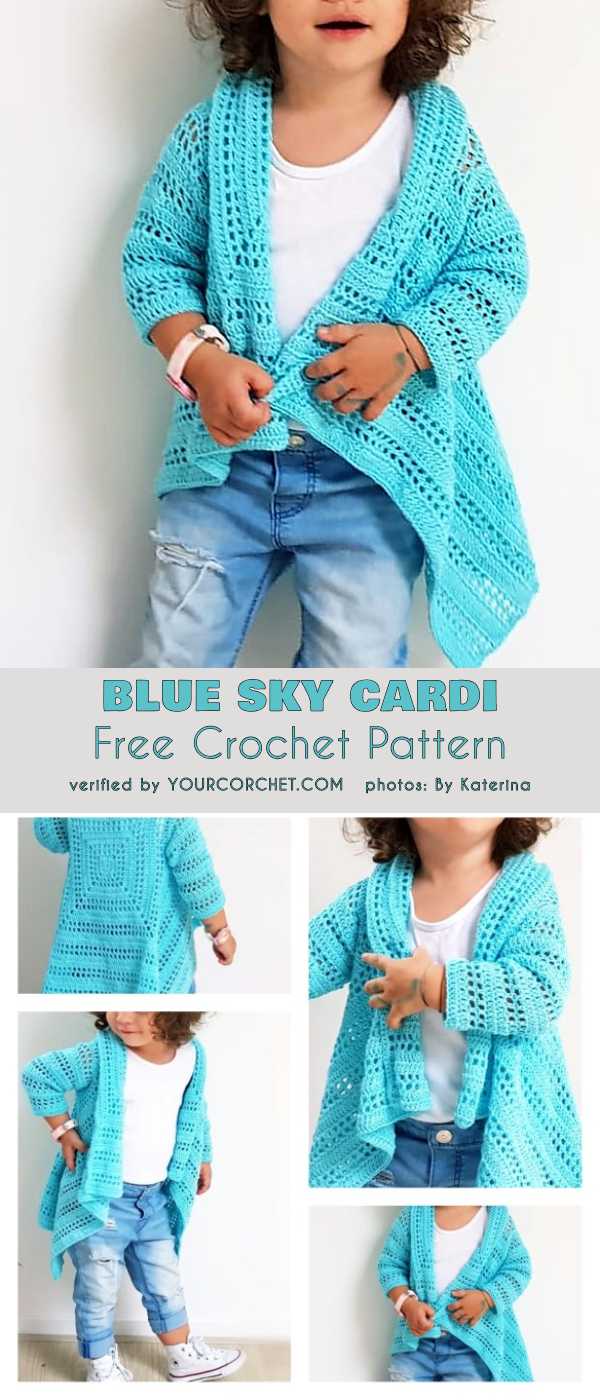 For more free designs every day follow us on Facebook. Share your ideas and your work on our Facebook group!
Advertisements