All baby blanket looks nice, but round baby blankets looks especially adorable. Elegant shape and multicolor design makes them a favourite type of a blanket for many crocheters. Here are some the best patterns for round blanket. A link to the free patterns is under the photos.
You may also like:
As Sweet As… Baby Blanket Free Crochet Pattern
As Sweet As… baby blanket pattern looks so yummy as a little princess' birthday cake. A blanket will look gorgeous if you use two, three or more colors. However, if you use one solid color it will underline rich texture and flower central motif. The pattern is easy to follow, so let's get started!
Skills: Easy          Designer: BebaBlanket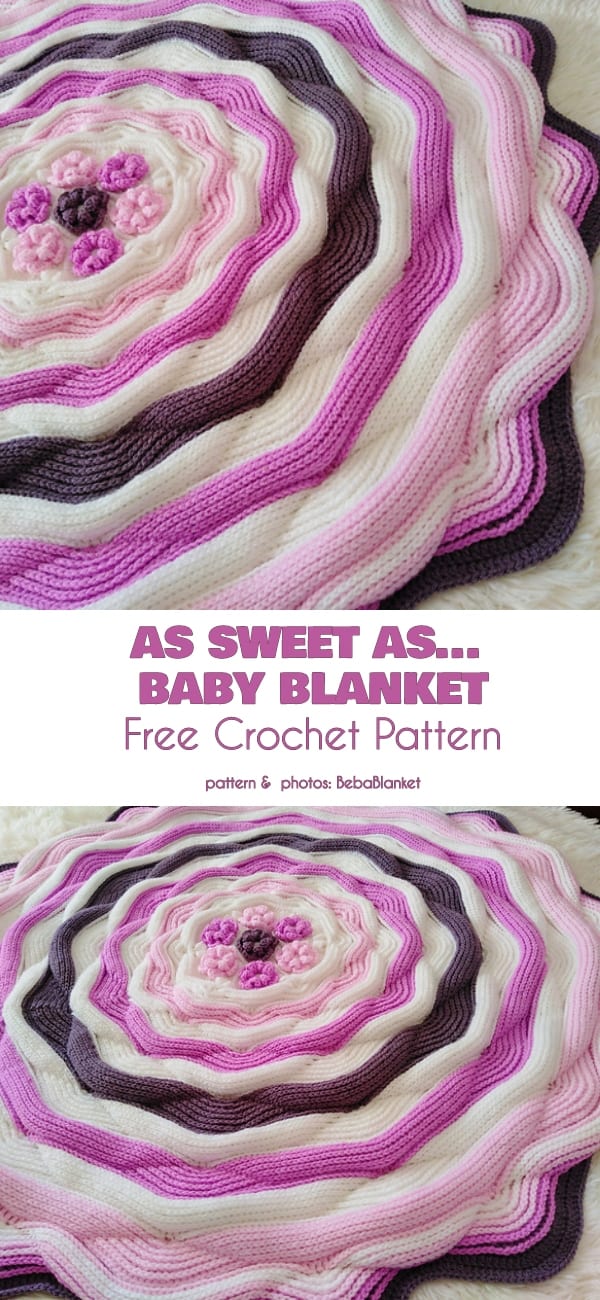 Advertisements

Moe of Change Baby Blanket Free Crochet Pattern
Moe of Change is a round baby blanket that's 46″ across. It has beautiful lacy crocheting inside and a wavy outer edge that gives it such a finished look. Also, it's a sort of subset of the larger Mo Moe of Change blanket, 86″ across, into which it can be made using additional rounds. This is a fine example that blankets needn't be round, and that they can take on designs that are not typically baby-ish. A link to the free pattern is at the end of the post.
Skills:  Easy        Designer: Frank O'Randle