It's time for some of traditional crocheting!
So, here we are with long evenings approaching and in need of fun and beautiful projects to fill them up. Therefore, why not delve into the ghost of crochet past, and explore some traditional forms? Thus, we have collected some quilt inspired projects for you to try and experiment with. Indeed, there's absolutely no reason why the classic can't become the new modern. Indeed, that's so often the case. Thus, here are some ideas that show just how the timeless can inspire new generations of crocheters and projects.
Crochet Quilt Patterns
To begin with, we take one of the most classic quilt inspired projects. Of course, you can change the colors, but these traditional, quilt-like color sets are just gorgeous..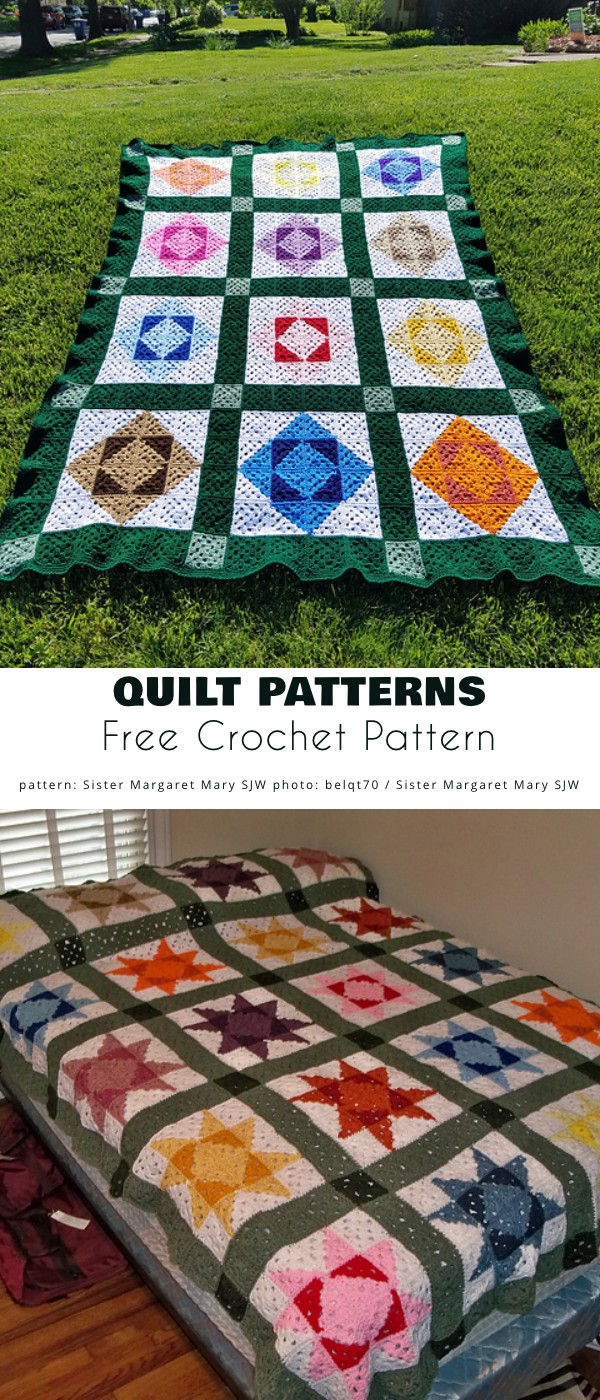 The full article about this pattern is on  sjamusic.org blog:
More info about Belqt70's project on Ravlery.
Advertisements

Quilt Ladies Square
However, you may feel quilt inspired projects need to be fancier. Therefore, try these, richly variegated and textured beauties.
The full article about this pattern is on lindadeancrochet.com blog:
Advertisements



More info about projects photographed on Ravelry here and here.
Advertisements

Quilt Inspired Blanket
That said, how about thoroughly modern quilt inspired projects? To this point, here is an absolute gem that will match current design ideally.

The full article about this pattern is on justahappyhooker.blogspot.com blog:
More info about Mariamc67's project here.
Advertisements

You may also like: