Here is a project inspired by traditional Persian crafts. The beautiful blue hues are a beautiful aqueous pattern on a white background, so evocative of Persian ceramic tiles.  This edging is a very useful addition for square-based projects. A very good choice of a pattern for a multicolor border. A link to a free pattern is at the end of the post.
Skills: Easy    Designer: Diana Krenz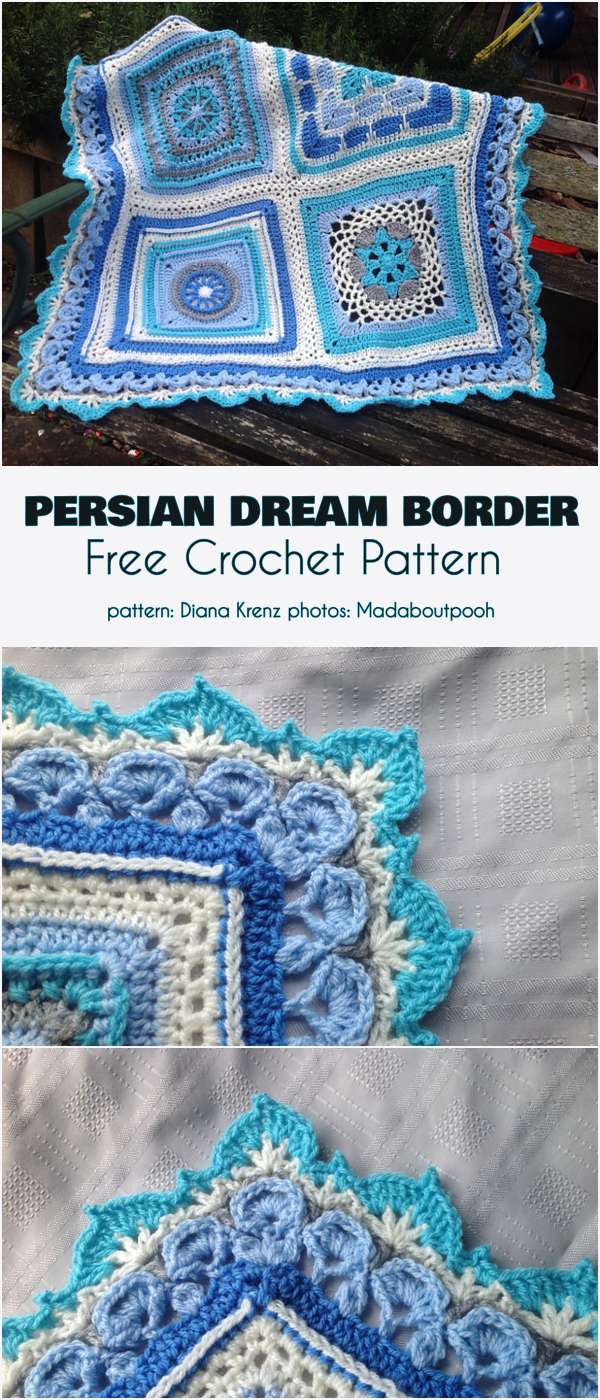 For more free designs every day follow us on Facebook. Share your ideas and your work on our Facebook group!
Advertisements

Go to the pattern: Persian Dream Border
More info about Madaboutpooh's project
Advertisements