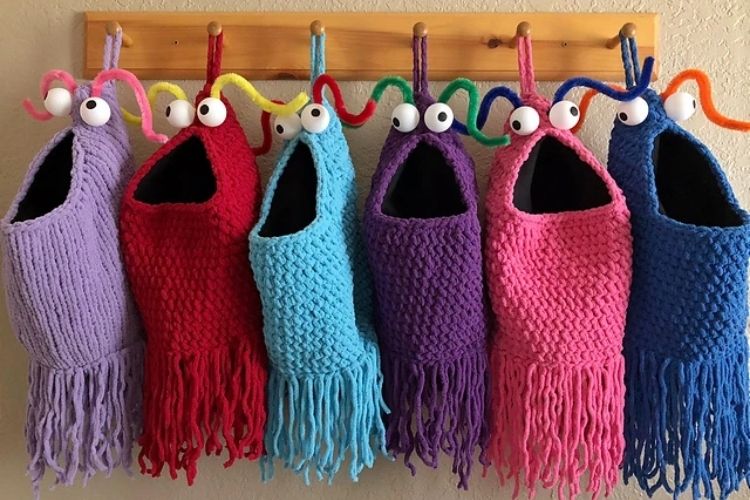 Celebrate nostalgia and creativity with the Yip Yips crochet pattern by Carissa Browning, inspired by the beloved characters from late 20th-century children's public television. These lovable aliens have been reimagined as whimsical and functional pieces that will add a touch of playfulness to your home.
The pattern suggests using Bernat Baby Blanket super bulky yarn and an 8.0 mm crochet hook to create these charming Yip Yip-inspired items and will suit upper beginners. You'll have the freedom to make them in your preferred colors, capturing the essence of these iconic characters.
The sizes available for these crochet creations are both fun and practical. The finished Yip Yip items measure approximately 25 inches around and 14 inches tall, making them versatile for various purposes. Whether you use them as holiday stockings, toy storage, or even as a unique kids' laundry hamper, these crochet items are both adorable and functional.
To complete your Yip Yip creations, you'll also need two ping pong balls to replicate the aliens' distinctive eyes. With this pattern, you can enjoy a delightful crochet project that pays homage to a classic piece of television history.