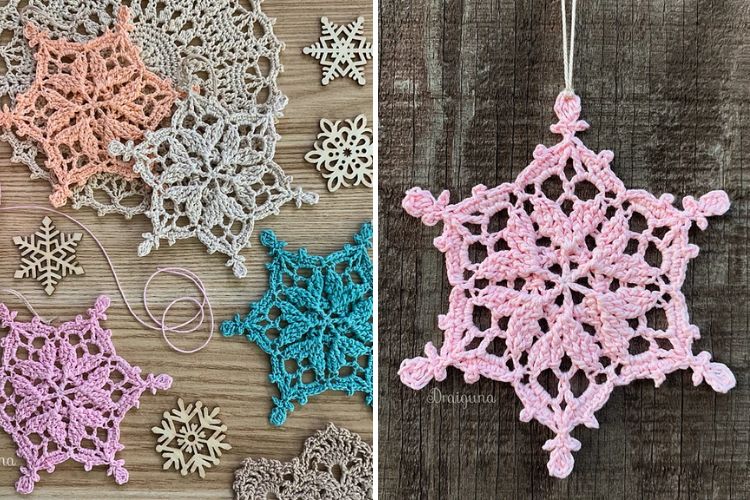 Enhance your winter décor with the enchanting Winter Hearts Snowflake crochet pattern by Julia Hart. This delicately textured piece, made with Aunt Lydia's Classic Crochet Size 10 thread, will make an exquisite addition to your seasonal adornments.
Worked in 8 rounds with a 1.75 mm hook, the finished snowflake measures approximately 3 3/4 inches. What sets this pattern apart is the heart motif cleverly incorporated, replacing the traditional pineapples found in the Winter Realm snowflake. The hearts add a charming touch, infusing warmth and love into the wintry theme.
Using front post double crochets and double crochets, this pattern creates a captivating design that mimics the look of intricate hearts. The unique texture adds depth and character to your snowflake, making it a standout piece in your winter décor collection.
Crochet enthusiasts with intermediate skills will find joy in creating this snowflake and creating a delightful motif that captures the essence of winter with a heartwarming twist. Let the Winter Hearts Snowflake brighten your space and fill it with love and seasonal charm!