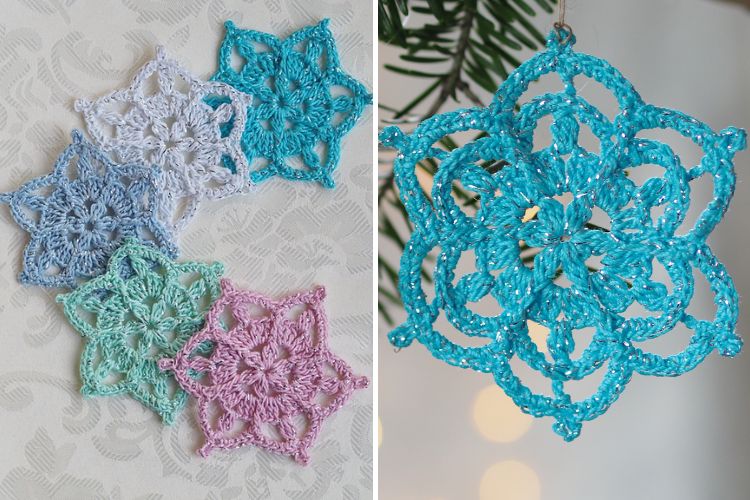 The Winter Flower Snowflake crochet pattern by Renata Saj combines elegance and simplicity, making it an ideal addition to your winter decor. Created using Garnstudio DROPS Glitter and Scheepjes Maxi Sweet Treat held together, this project offers versatility in yarn choices. The snowflake is worked in six rounds from the center out, resulting in a delicate 10 cm piece.
You can use either 2.0 mm or 1.75 mm crochet hook size which provides room for personal preference and tension. While gauge is not critical, it ensures consistency in your snowflake's size and appearance. The pattern introduces textured elements using post stitches, elevating the design with intricate detailing. Additionally, cluster stitches contribute to the captivating texture of the finished snowflake.
Whether adorning your Christmas tree or enhancing your winter-themed decor, the Winter Flower Snowflake crochet pattern is accessible for those with intermediate crochet skills. Familiarity with post stitches and clusters is encouraged, adding a touch of artistry to your creations. Enjoy crafting these beautiful snowflake pieces and infuse the magic of winter into your home!