Rainbow Stripe Baby Blanket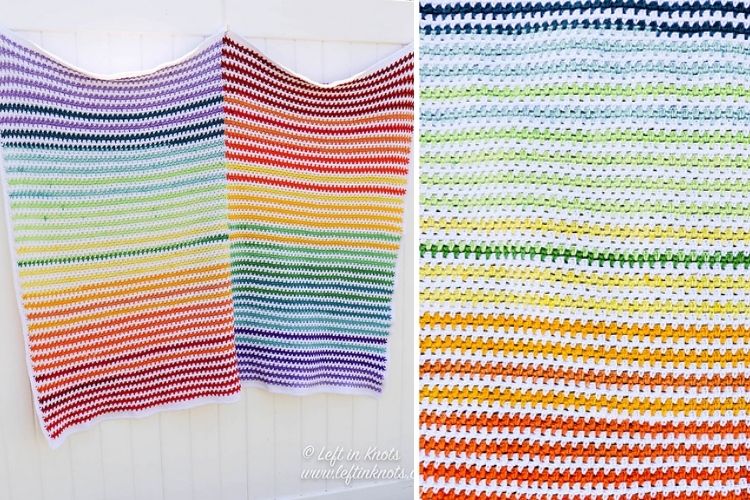 Do you love colourful crochet projects? We do too! Check out this gorgeous Rainbow Stripe Baby Blanket by Megan Meyer we absolutely fell head over heels for it. The author designed it with beginner crocheters in mind. All you need to know is basic crocheting and moss stitch technique to which it owes this wonderful zig-zag texture. Work each panel of the Rainbow Stripe Baby Blanket separately to join them together at the end. You can reverse two of them on one side to get that exciting colour contrast seen in the photo.
This crochet blanket makes an absolute stunner with its amazing rainbow design so make sure to use the entire set of bright colours. However, if you are not a big fan of bright colours, you can try pastel shades too. It will do as a lovely crochet baby blanket you can make for your child or give away as a beautiful handmade gift for a baby shower.