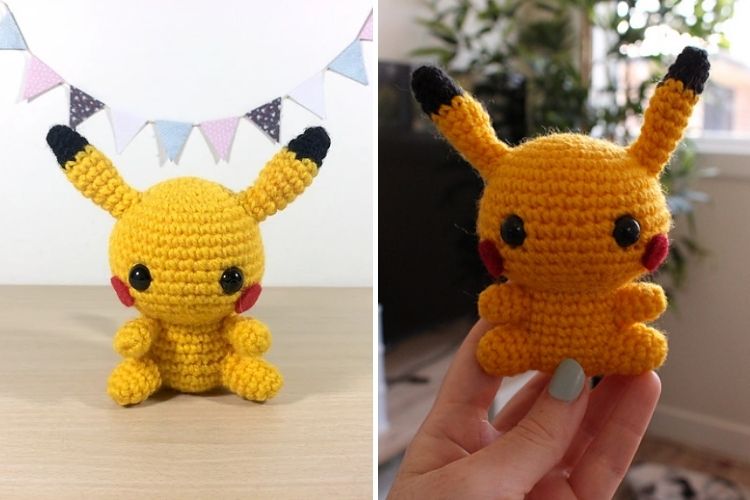 The Pikachu Amigurumi crochet pattern by 53stitches brings to life the iconic Pokémon character in a charming and adorable creation. This project has been designed for crocheters of all skill levels. It employs Paintbox Yarns DK, offering a vibrant and diverse color palette to bring Pikachu to life.
By using a 3.0 mm hook you can create a delightful amigurumi piece standing at approximately 3.15 inches (8cm) tall, excluding the ears. The pattern is structured to be worked in continuous rounds, ensuring a seamless and polished finish. This amigurumi design captures Pikachu's distinctive features, making it a must-have for any Pokémon enthusiast.
The provided pattern is not only a fun and creative project but also a wonderful opportunity to practice various crochet techniques. Crocheters will engage in shaping, color changes, and stitching details that make Pikachu instantly recognizable. Whether you're a fan of amigurumi or a Pokémon lover, this pattern allows you to crochet your own Pikachu, a delightful addition to any collection or a perfect gift for fellow fans!