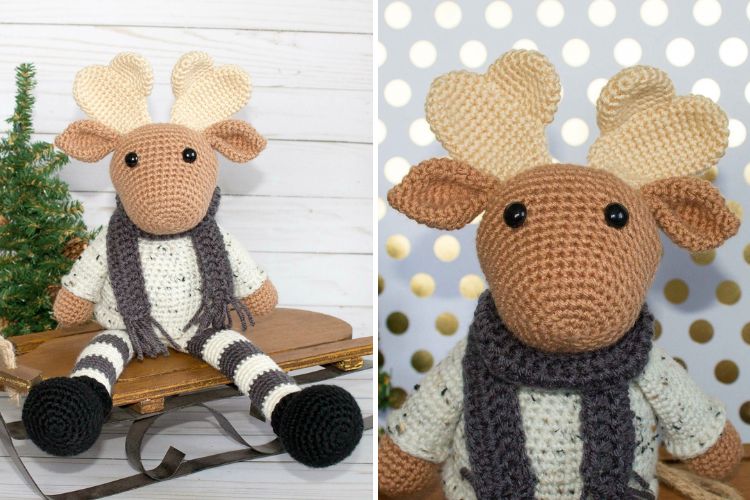 Create this Christmas Friends amigurumi crochet pattern by Kali Dahle and enjoy the holiday season with two handmade cuddly toys. It's a perfect piece that will find its place adorning Christmas shelves with grace. Let this endearing moose gain a companion by crocheting the reindeer version. Meticulously crafted, they will sit charmingly on shelves with their legs gently dangling.
The moose is adorned in soothing neutrals, evoking timeless charm, while the reindeer radiates vibrant Christmas spirit. Measuring 7 inches from bottom to head, or nearly 15 inches when you consider their legs, these amigurumi creations are compact and perfect for adding a touch of festive cheer to any space.
This crochet project enables you to create endearing characters that will become cherished additions to your holiday decor. Bring these lovable companions to life and let them share the magic of Christmas with your home.