Mosaics are some of the most beautiful decorations that you can find. From ancient times, to the modern they have been used to place geometric patterns, pictures, lessons and indeed, entire stories or books in visual form on walls, floors and ceilings, even tables. While not everyone can have a furnace for ceramics in the house, all of us can enjoy some of the designs and patterns in crochet form, which also makes them more versatile, as you can work these tiles into almost any project.
Northern Diamond Square Free Pattern
The Northern Diamond is a crocheted square that's reminiscent of a ceramic tile or a stained glass window. It's a beautiful geometric design that is very classic and classy. It will work very well either in a rustic decor, or as a counterpoint to something modern and straight-edged.
Log Cabin Throw Free Crochet Pattern
You can also make "tiled" crochet squares like below, with a more modern and contemporary look. This is a very nice, thick throw, perfect for cooler days at the cottage.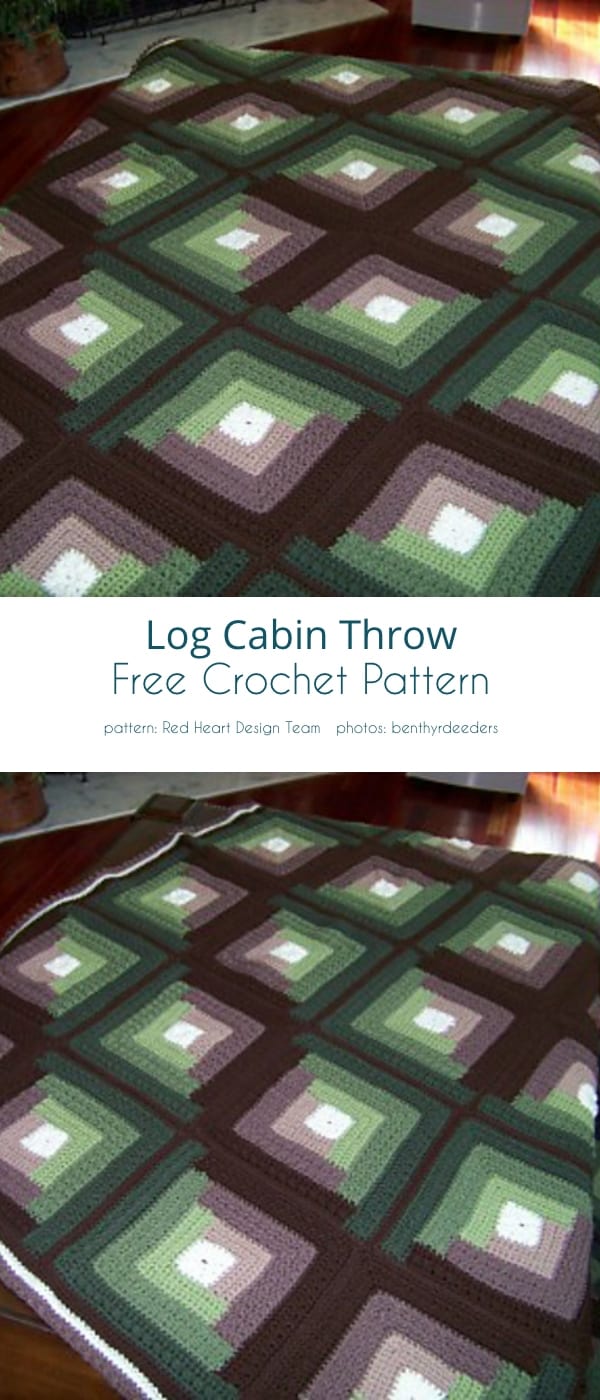 For more free designs every day follow us on Facebook. Share your ideas and your work on our Facebook group!
The full article about this pattern is here: