Put a little tweet in your tree
While hanging baubles are the most iconic Christmas ornaments, there are numerous others that are just as beautiful and charming. In fact, there are some Christmas tree themes that don't use hanging baubles at all. Often, these go for a natural theme incorporating designs based on plants and animals. Therefore we present  some little bird ornament patterns that will enable you to build a bauble-less tree… or augment one. Of course, these are not just bauble substitutes. Indeed, these are little pieces of decorative Christmas artwork in their own right.
Advertisements

Amigurumi Peace Dove
To begin with, here is a wonderful peace dove. Overall, this little bird ornament is perfect for showing a message of peace and love for the holidays. Moreover, it'll also make a great gift too.
Designer:  Mari-Liis Lille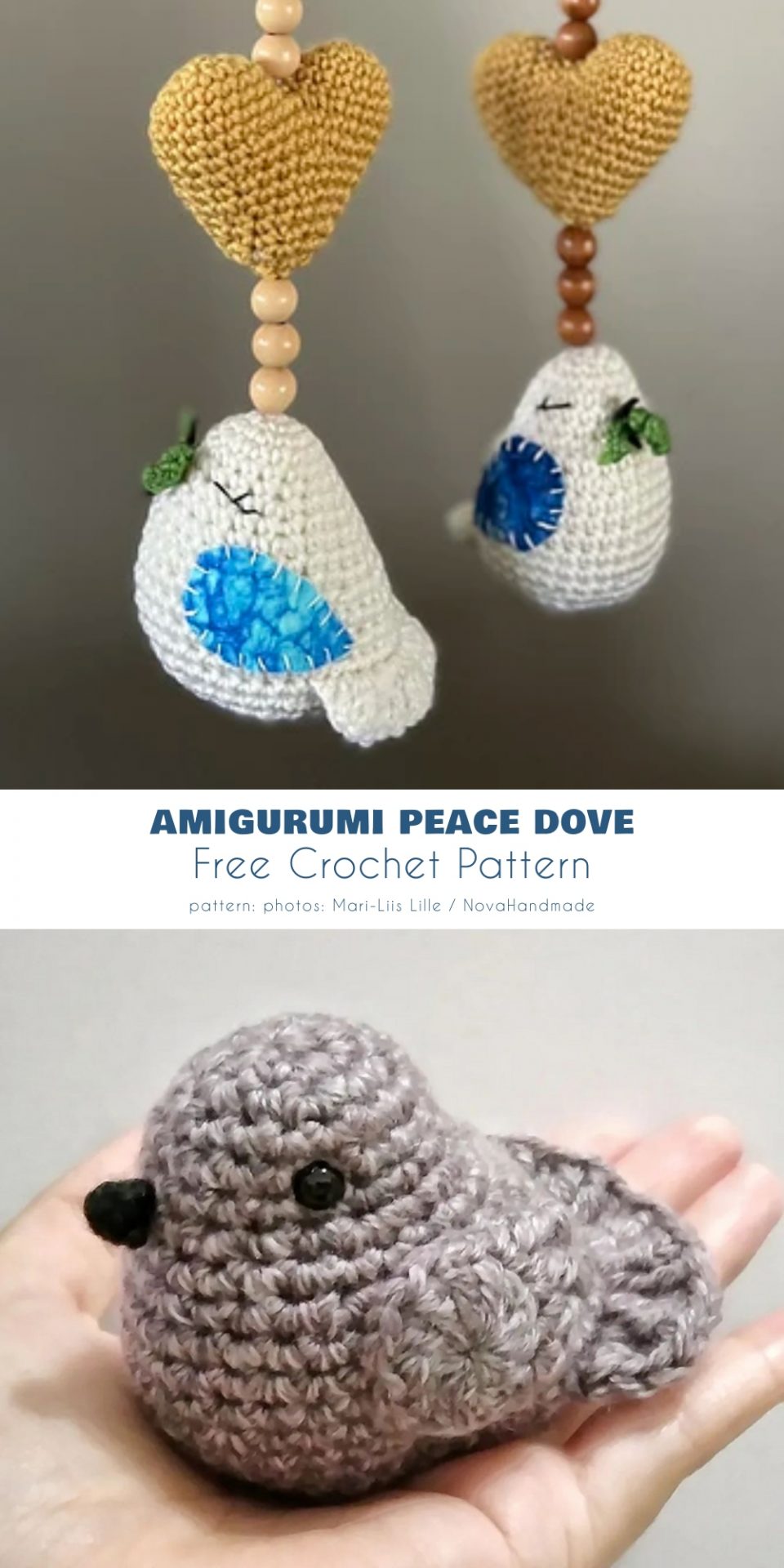 Go to the pattern:
Advertisements

English Robin
Next, this little bird ornament is a fun and quick way of adding a splash of color to the green background of your tree. Of course, this English robin will also be perfect in a wreath on your front door.
Designer:  Brenna Eaves
Go to the pattern:
more info here.
Advertisements

European Robin
Finally, here is a little bird ornament in the form of a European robin. Without a doubt, both this and the previous ornament will be perfect for some types of trees. However, the wire feet on this little guy will enable you to mount the realistically on branches.
Designer: Stella Taubenheim
Go to the pattern
:
Advertisements

If you like this post, you may also like:
Advertisements

For more free designs every day follow us on Facebook. Share your ideas and your work in our Facebook group!
Advertisements