We are all deeply moved by the events going on in Australia. Due the losses Australian animals are suffering, the crochet community has pooled together in many initiatives to help. For the month of January, all proceeds from the sale of the Kira Kangaroo designer donate to the WWF-Australia to support the protection and restoration of habitat for iconic Australian animals such as the koala, kangaroos and wombats. You get the benefit of helping support the relief effort and receive a wonderful and fun to make pattern as a token of appreciation. A link to  the pattern is under the photos.
Skills: Easy          Designer: Lydia Tresselt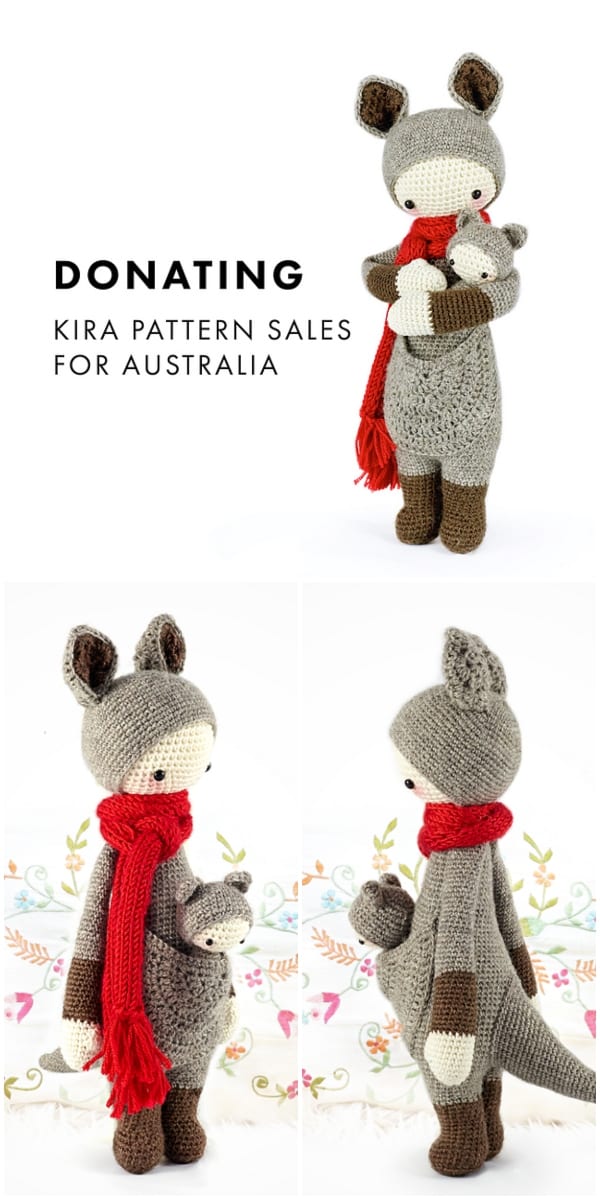 Advertisements

Kira Kangaroo Amigurumi Crochet Pattern
The Kira Kangaroo is a pattern that is a versatile project that can not only make a kangaroo, but also human dolls with a lot of room for your imagination to run wild and have fun.
Skills: Easy to Intermediate    Designer: Lydia Tresselt

For more free designs every day follow us on Facebook. Share your ideas and your work on our Facebook group!
Go to the pattern:
More info about project from the photo above here and here.
Advertisements