There is nothing quite like picking up a paper book and and settling in for an hour or ten and losing yourself in the story.
Of course, it isn't often that we can, so we read in hour or two long increments, and mark our places in books with the next handy piece of paper, or (heaven forbid!) by dog-earing the pages. So why not combine reading with your love of crochet, and make some interesting and fun bookmarks for your reading enjoyment.
Celebration Bookmark Free Crochet Pattern
Colorful bookmarks are a great motivator to get the whipper-snappers keener on reading. Why not make these lacy, colorful ones for them to enjoy? This pattern is adorable enough to transform an evening with a book into a fairytale-like experience.
Flower Bookmark Free Crochet Tutorial
Here is a subtler, gentler one. It's perfect for marking your page in a Jane Austen or Emily Bronte novel. This flower band bookmark is a pattern presented in the form of an instagram post. You need to scroll down to the right image to find the diagram and instructions.
Skills: Beginner.   Designer: Tejiendoperu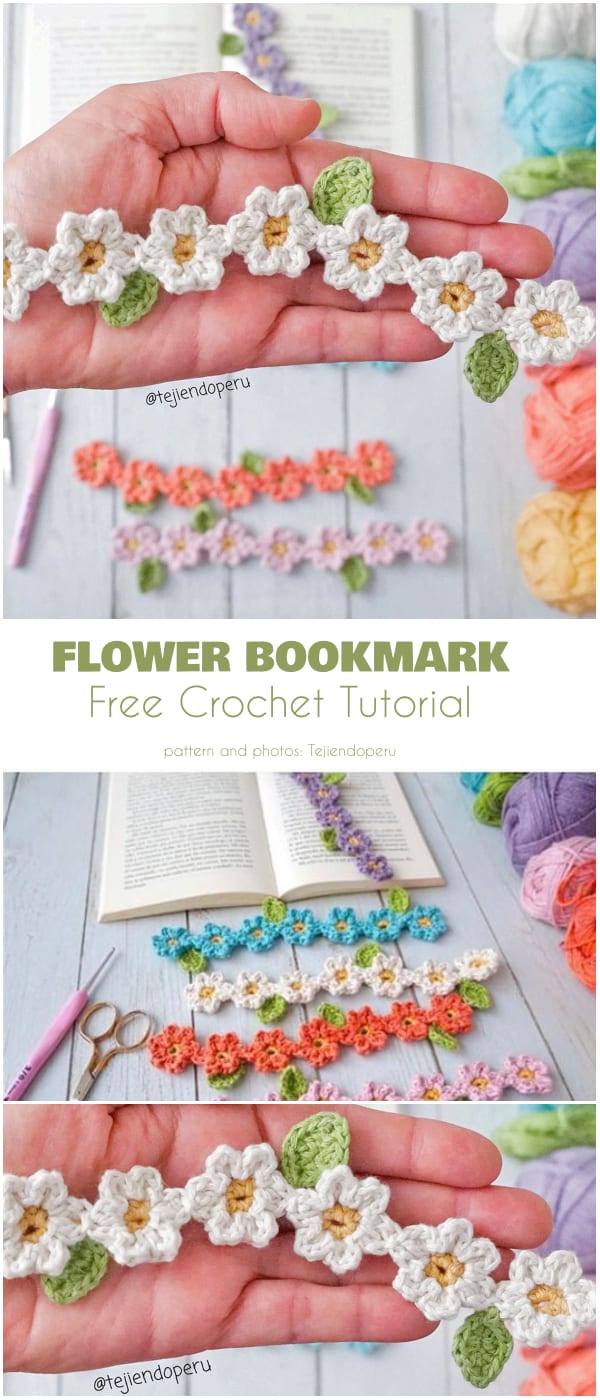 Advertisements

Here is a slightly different bookmark, foreseen for a corner of your favourite book. Easy to make, will be a perfect gift for a friend or family.
Skills: Beginner.   Designer: Veronika Cromwell
Leaf Bookmark Free Crochet Pattern
This is not just a regular handmade bookmark, this is crochet poetry! Amazingly intricate, lacy and simply beautiful, this useful accessory for book-lovers looks like a piece of art, without a doubt. Make it for someone you adore!
For more free designs every day follow us on Facebook. Share your ideas and your work in our Facebook group!
The full article about this pattern is here:
Leaf Bookmark, more info here.
Advertisements