The "The Feather and the Fan"… sounds like a title of a criminal novel, but that's the name of one of the most beautiful crochet stitches of all times.
Although the title seems a little 19th century, the feather and fan stitch certainly is modern and contemporary. Moreover, delicate waves combined with a beautiful texture are a recipe for an incredibly beautiful feather and fan stitch blanket or a scarf. Here are some blanket ideas in baby-ish hues together with  a free pattern or tutorial which was used to create each item.
Rainbow Feather and Fan Baby Blanket
To begin with, the rainbow pastel colors of Stylecraft Special DK yarn underline the delicacy and beauty of the feather and fan stitch. Consequently, this color combo definitely is a good idea for a baby shower and goes well with any newborn clothes.
Advertisements

Pretty Baby Blanket
Continuing, here is a feather and fan stitch baby blanket using the same techniques. Although, or perhaps because, it is created only with 2 hues of TLC  Baby Solid yarn in white and blue-ish Bunny Print, it is simple and elegant. At the same time, it is an outstanding blanket with an intriguing  texture.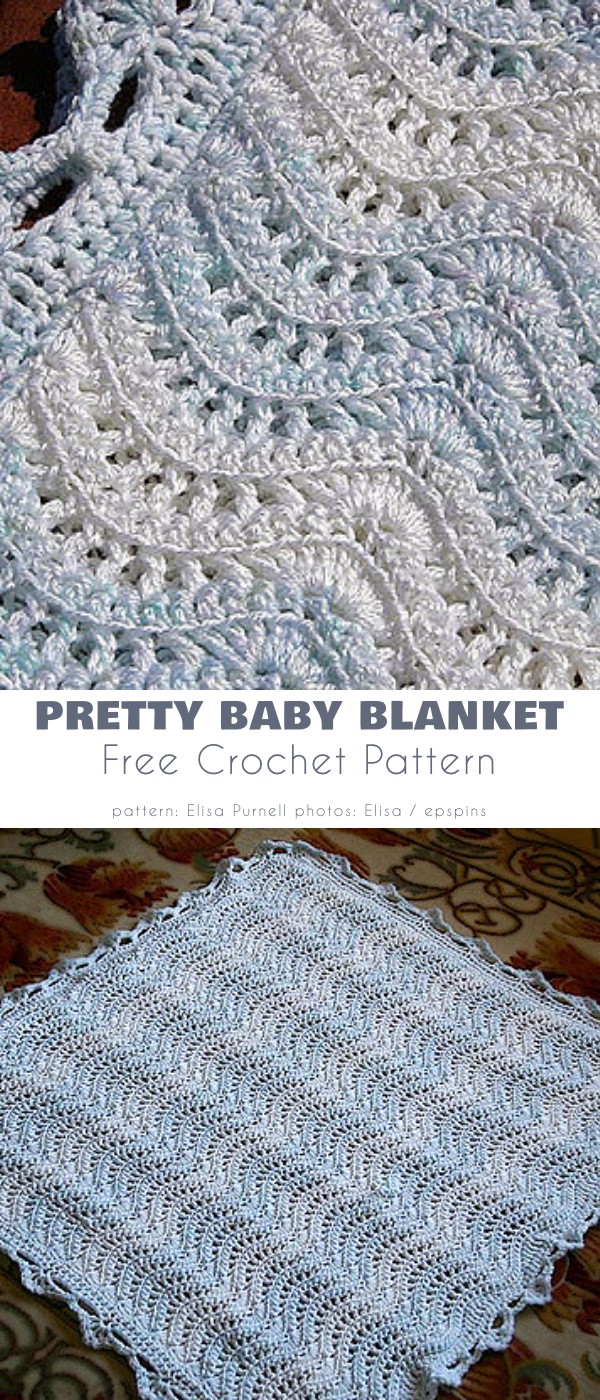 The full pattern you will find on Ravelry:
More info about project photographed you will find on Ravelry: