The Doll Carrier is an enjoyable pattern for girls and for boys. Kids see lots of parents carry  babies in carriers, so they want do it too. More than that, kids have always loved to carry their favorite doll, stuffie or soldiers with them wherever they go. This is a great idea for letting them do that, and still having their hands free for balance and doing things. As you can see in the photos, it is very easy to personalize. If you would like to make exactly the same carrier with the fox applique, you will find the link to a free pattern at the end of the post.
You may also like:
Skills: Easy          Designer:  Martina Starkova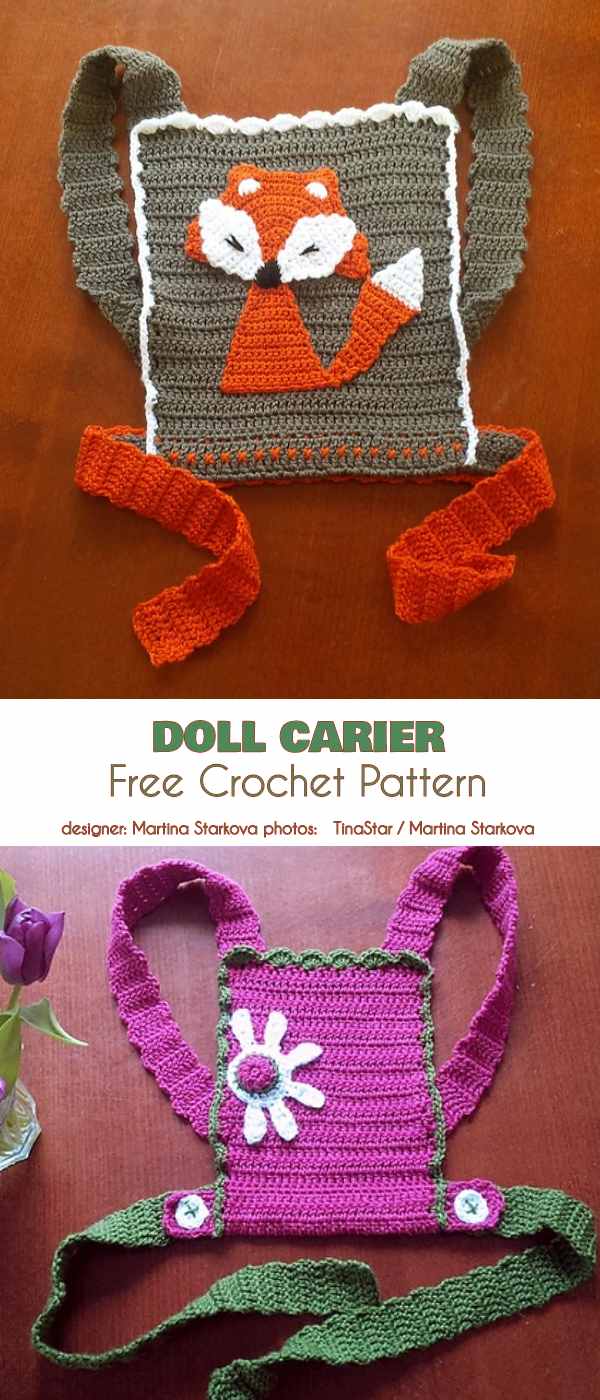 For more free designs every day follow us on Facebook. Share your ideas and your work on our Facebook group!

PIN IT FOR LATER!
Go to the pattern…
Advertisements

More info about TinaStar project and fox applique here.