This is a reasonably fast pattern for a lovely addition to any of your projects. A small eyelet on the reverse side can be attached with a clasp or strung onto a string or lace. Minus the wires, and you are well on your way to turning boring old dolls into beautiful pixies. Variation in the picots is easy to produce a whole butterfly emporium.
For more free designs every day follow us on Facebook. Link to the free pattern is below.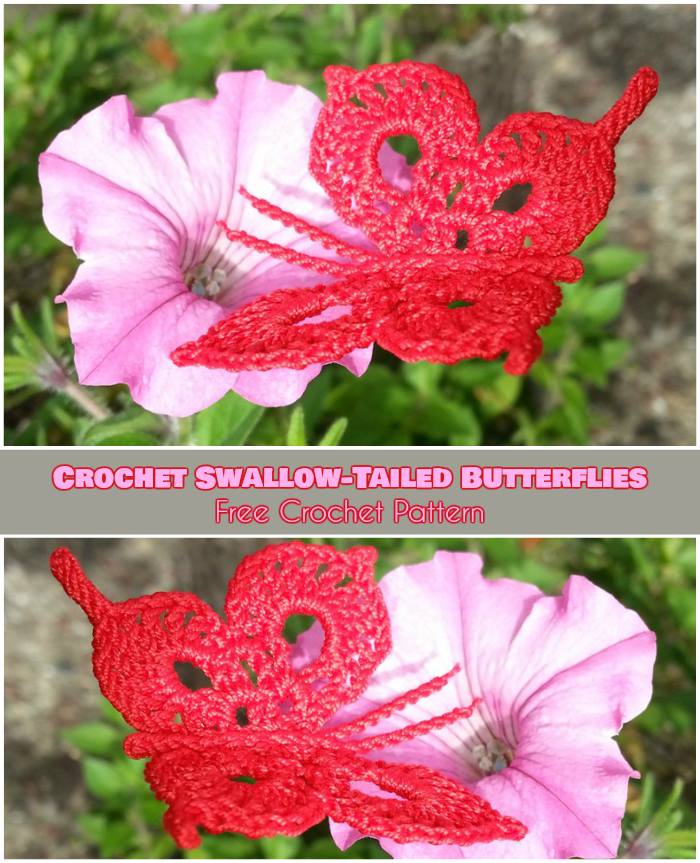 If you enjoyed this article please like our page on Facebook:
[spider_facebook id="1″]
Advertisements

Crochet Swallow-Tailed Butterflies – Free Crochet Pattern is here.  Don't forget to Like us on Facebook. Share your ideas and your work on our Facebook group!