Wow, it's been so long since we've done some baby blankets.
More so, I can't even  remember the last chevron baby blanket we had on these pages. So, here are a few patterns to fix that glaring omission. So, if you haven't started on a blanket project yet, the beginning of the year is a really good moment to get into them. Overall, one will give you a fresh start in something new and be easy to make and at the same time. Moreover, the chevrons are just such a classic and soothing design, aren't they? Lastly, they are also great gifts for friends and family, who may be in need of a little baby warmer.
You may also like:
Crochet Wall Hanger Free Patterns
Hanging Decor Ornament Free Crochet Patterns
Be Mine Chevron Blanket
The Be Mine Chevron baby blanket is the first of a series of three new crochet baby blankets (and we do love a good series). Overall, the project is also highly adaptable because sizing is easy peasy merely by working in multiples of the base pattern.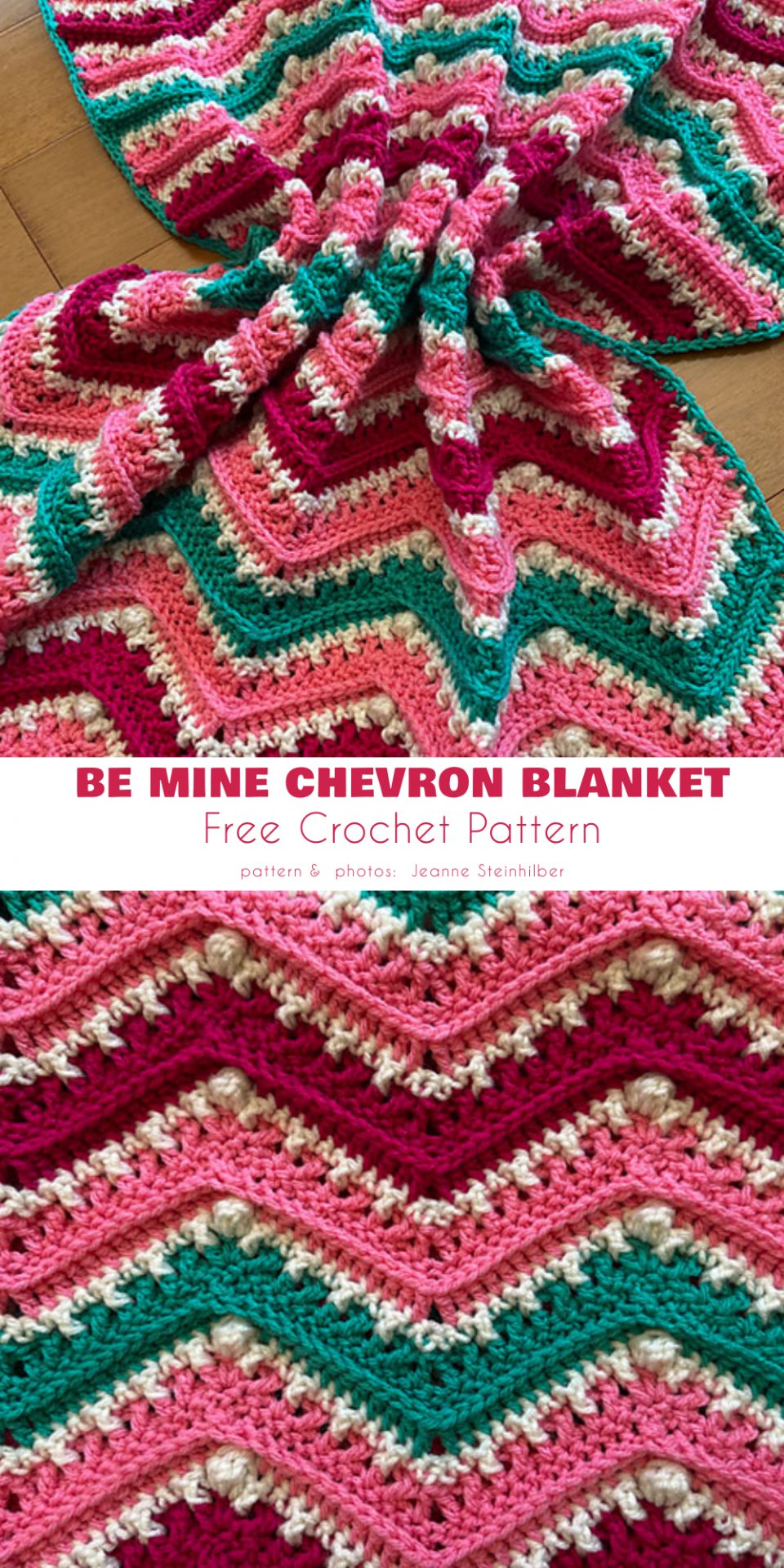 The original pattern and the photos are available on the Crochet Crowd blog:
Crochet Be Mine Chevron Blanket
Advertisements

Chevron Blanket with a Straight Edge
However, if you want a more regular-shaped chevron baby blanket, here is one to suit your needs. In addition to straighter chevrons, it also sports a fine, crisp edge that's perfect for a modern decor.
The original pattern is available here :
Chevron Blanket with a Straight Edge
more info about project photographed here.
Advertisements

Chevron Temperature Blanket
Finally, w all like temperature blankets. Therefore, it's no surprise that a chevron baby blanket can be a wonderful example of this as well. Indeed, I particularly love the color transitions and the therapeutic aspect. consequently, why not make one of these as a record of your feelings day by day after your child is born?
The original pattern is available here :