Cats, they're not just for amigurumi. These cat-themed purses show that this fun motif is capable of being made into lots of different projects that are attractive, easy, fun to make and to use.
Cat Purse Free Crochet Pattern
This simple cat purse is composed of two halves and a simple button and loop closure. It's a great little piece that will be a fun project to get your young girl involved in crocheting. The pattern uses simple stitches and is easy to follow. A link to free patterns is under the photos.
Skills: Easy          Designer:  Crochet Therapy
Go to the pattern:
Black Cat Bag Free Crochet Pattern
The black cat bag is a larger project, less of a little snap purse, and more of a carry bag. The cat features are more prominent and cartoonish than the above project, but every bit as fun. The bag will be a favorite both at halloween, and year round.
Skills: Easy          Designer:  Lion Brand Yarn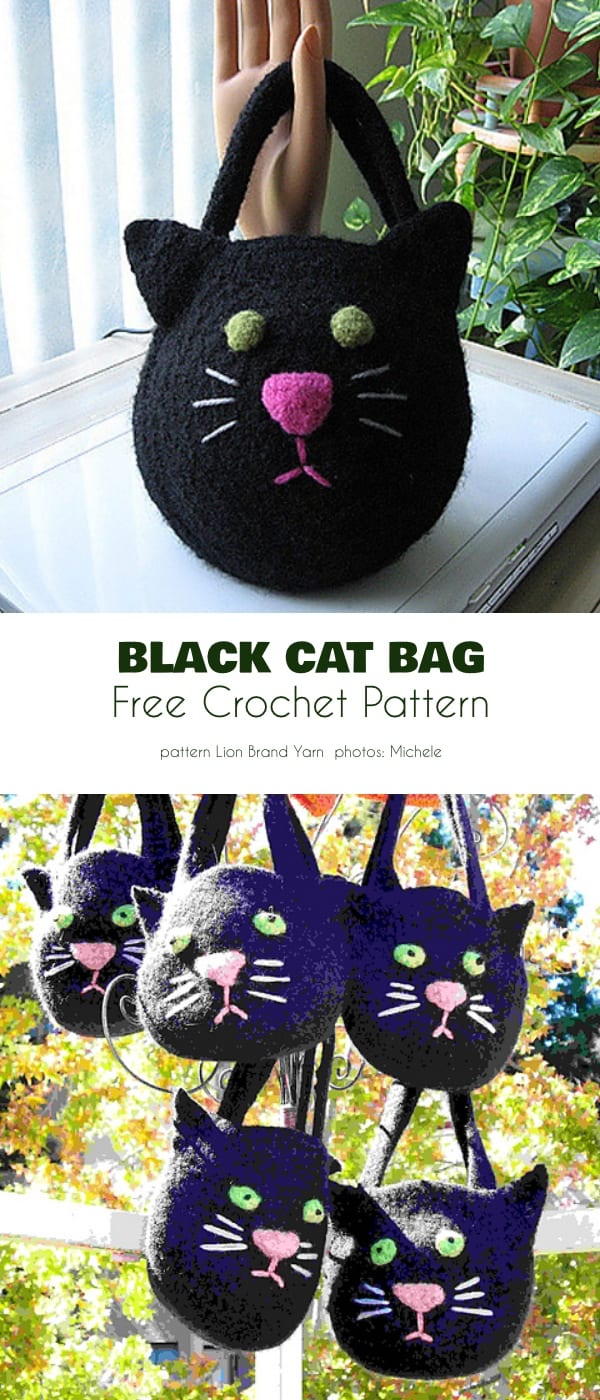 Advertisements

Toddler Kitty Bag Free Crochet Pattern
Once again in the style of the first project, the cute toddler kitty bag has thick stitching, and halves that come together at the hem. It's fun and playful, but also a little mysterious… just like cats.
Skills: Easy          Designer: A Crafty Concept
Go to the pattern:
Hello Kitty Purse Free Video Tutorial
Finally, what cat collection could be useful without a hello kitty item? So, to complete this kitty cat cluster, here is a Hello Kitty purse that your little girl will adore. A link the free pattern is at the end of the post.
Skills: Easy    Designer: All Crafts Channel

For more free designs every day follow us on Facebook. Share your ideas and your work on our Facebook group!
Go to the tutorial:
Advertisements