No gift for babies is more popular than a blanket or cardigan.
Both are our fist choice item to make for any baby shower. While a blanket and cardigan can be easy and quick to make, they can be elegant and sophisticated at the same time. Unquestionably, a perfect pattern which is be quick and repeatable is essential, but will still look intriguing, fancy (and really complicated as well:D). Below, I share such patterns for both a baby blanket and a matching baby cardigan. I'm totally sure this crochet baby set will be highly appreciated by any new mom or dad!
Baby Cardigan
This is a beautiful, vintage baby cardi that will be THE highlight of a baby shower. Why? Indisputably because it's a timeless classic that is a great highlight of the relay of generations and the beauty of newborns.
Designer: Crochet for Life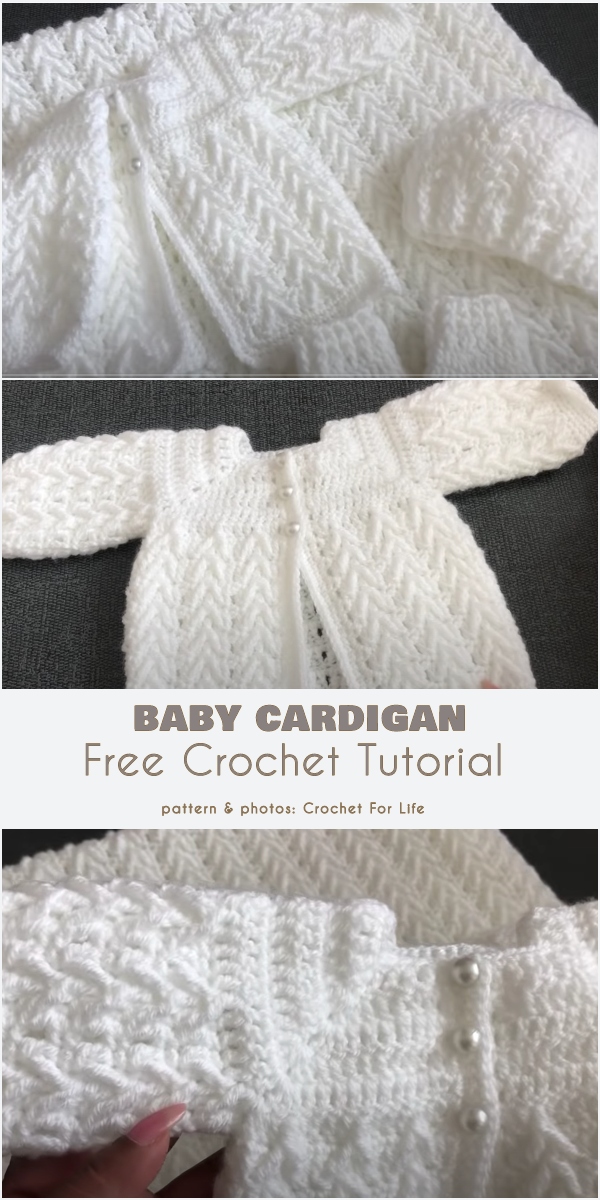 The full article about this pattern is here:
Advertisements

Crochet Baby Set: A Blanket
This baby blanket is the perfect companion, and the ideal accompaniment to the cardi above. It's soft, luxuriant while still being light enough so as not to overheat the baby. It's attractive, artful, but easy and quick. This blanket and a cardigan at the top of the page will create a perfect crochet baby set for any occasion.
Designer: Craft and Crochet
The full tutorial with this pattern is here:
Advertisements

Baby Gift Set
Here is a beautiful, classic baby gift set such as your Grandma may have made for your Mom or for you, when you were small. This is a timeless composition of a cardigan, burping pad and bottle cozy. Therefore, you can really add a touch of tradition into a baby and mom's life.
Designer: Crochet 'n' Create
The full tutorial with this pattern is here:
Advertisements

You may also like:
[spider_facebook id="1″]
Advertisements