For the dedicated tea drinker, the afternoon 5 o'clock ritual is sacred. It has to be the right kind of tea, steeped and served at the right temperature, and that service has to be in the right cup. OF course, each one of those parameters will be different between each one of us. In a word, it's special, so, why not make your tea-time last by crocheting up some lovely, personalized tea cozies which will keep your pot o'cuppa warm for a bit longer.
Tea Cozy Free Crochet Pattern
Here is one that's inspired by a bobble hat. It's a classic design that will serve you for years and match every kitchen or tea room in the world. It's timeless, easy and fun to make… and it will make tea-time a better experience.
The full article about this pattern is here:
Red Rooster Tea Cozy Free Crochet Pattern
This one is a fun and playful version of the tea cozy, and will be great for a cottage or rustic kitchen, but will also work in a modern setting as well. It's one which will get your kids excited about the mid-afternoon or Sunday morning tea as well.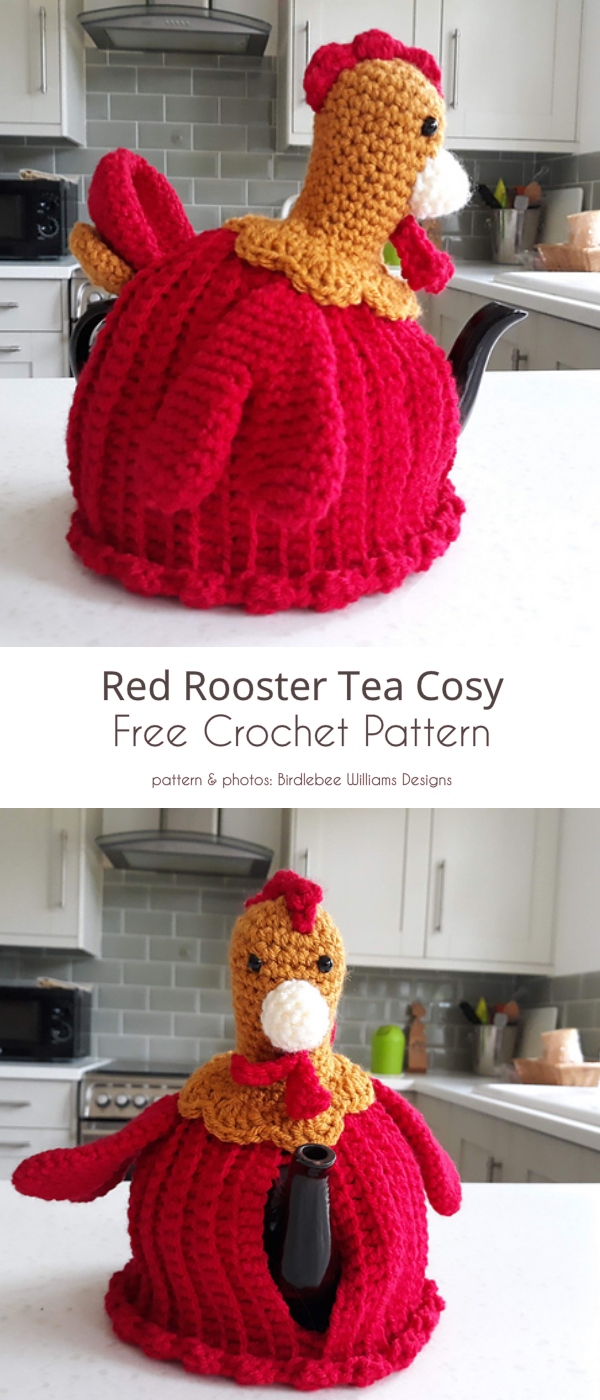 For more free designs every day follow us on Facebook. Share your ideas and your work on our Facebook group!
The full article about this pattern is here:
Advertisements

Scallop Tea Cosy Free Crochet Pattern
Still considering if it is a good pattern for you? I hope that the last pattern will let you to definitely decide that tea cozy will be your next project. Here it is, Scallop Tea Cosy! This lovely cozy was made by Bronwyn Menton based on the pattern by Crochetroo (link to the pattern under the photo).
The full article about this pattern is here: