We did seashell carpets, here are seashell bags
While it's not every day that you can Segway from carpets to clothing accessories, I say why not? After all, if it is a feel-good thing to bring the seaside home, it'll certainly be great to take it out on the town. So, here we have some ideas based on a crochet seashell bag that will be a wonderful accent fo your casual clothing, or a main theme for your beach wear. Undoubtedly, you're sure to get tons of enjoyment and use from these wonderful and fun summer projects.
Sea Shells by the Sea Shore Market Bag
Indeed, she does sell seas shells out of her seashell bag. While that's true, you can simply enjoy this wonderful accessory on your outing.
The full article about this pattern is here:
Spiral Seashell Bag Free Crochet Pattern
Following up to the nautiloid carpet, here is a nautilus-themed seashell bag. This handy little one will thus be appropriate for the beach, or for the museum of natural history.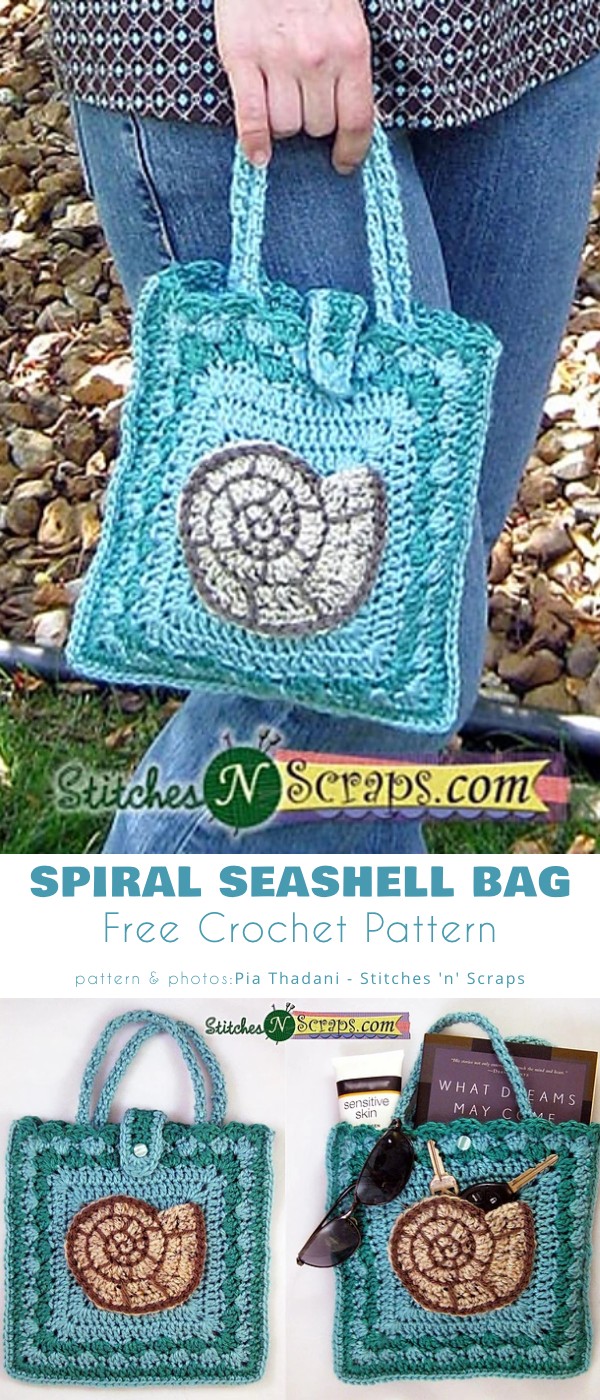 The full article about this pattern is here: